USTER®LVI
The cotton fiber analysis system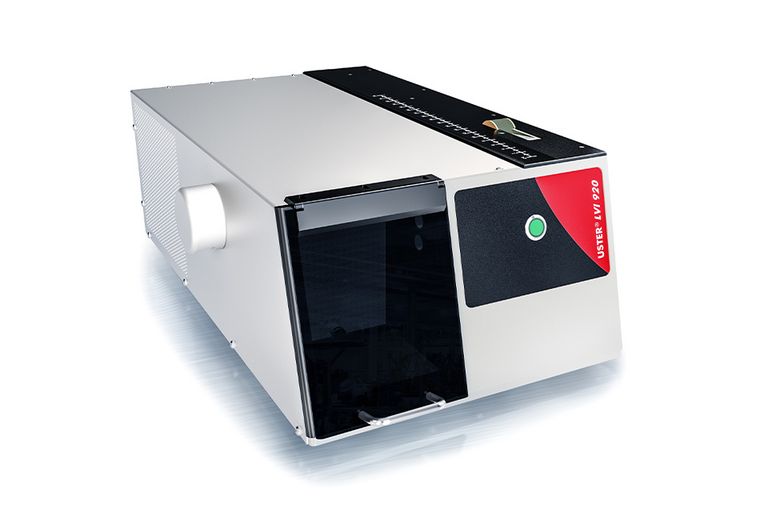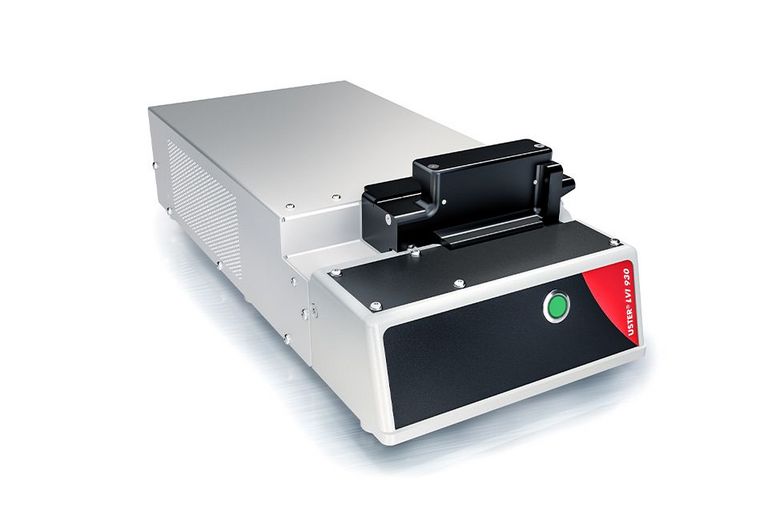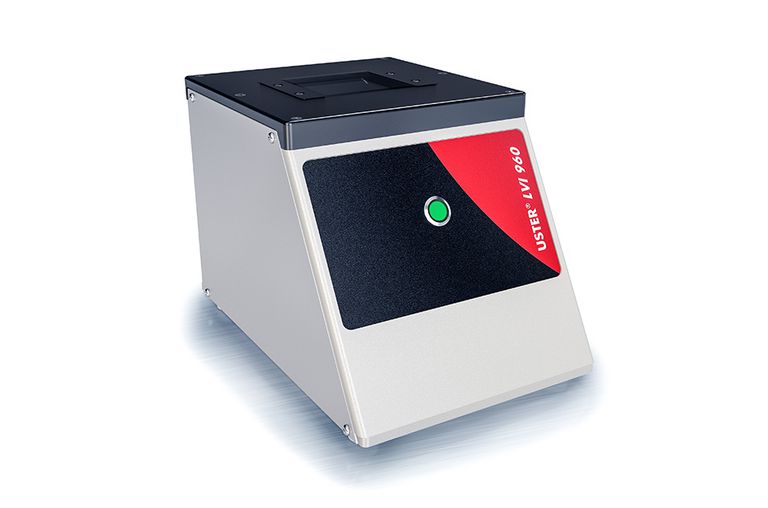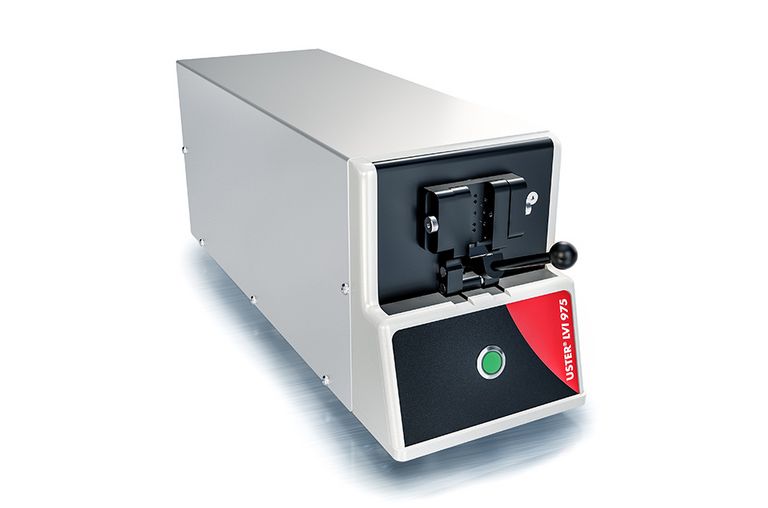 Computer with simple user interface for operation, calibration, data storage and reports
Simple manual operation
Affordable, stand-alone measurement of the key fiber properties for cotton trading and mill processing
Traceability of the relevant measurements to Uster HVI and Uster Afis
Data management tool for combining test results of individual Uster LVI system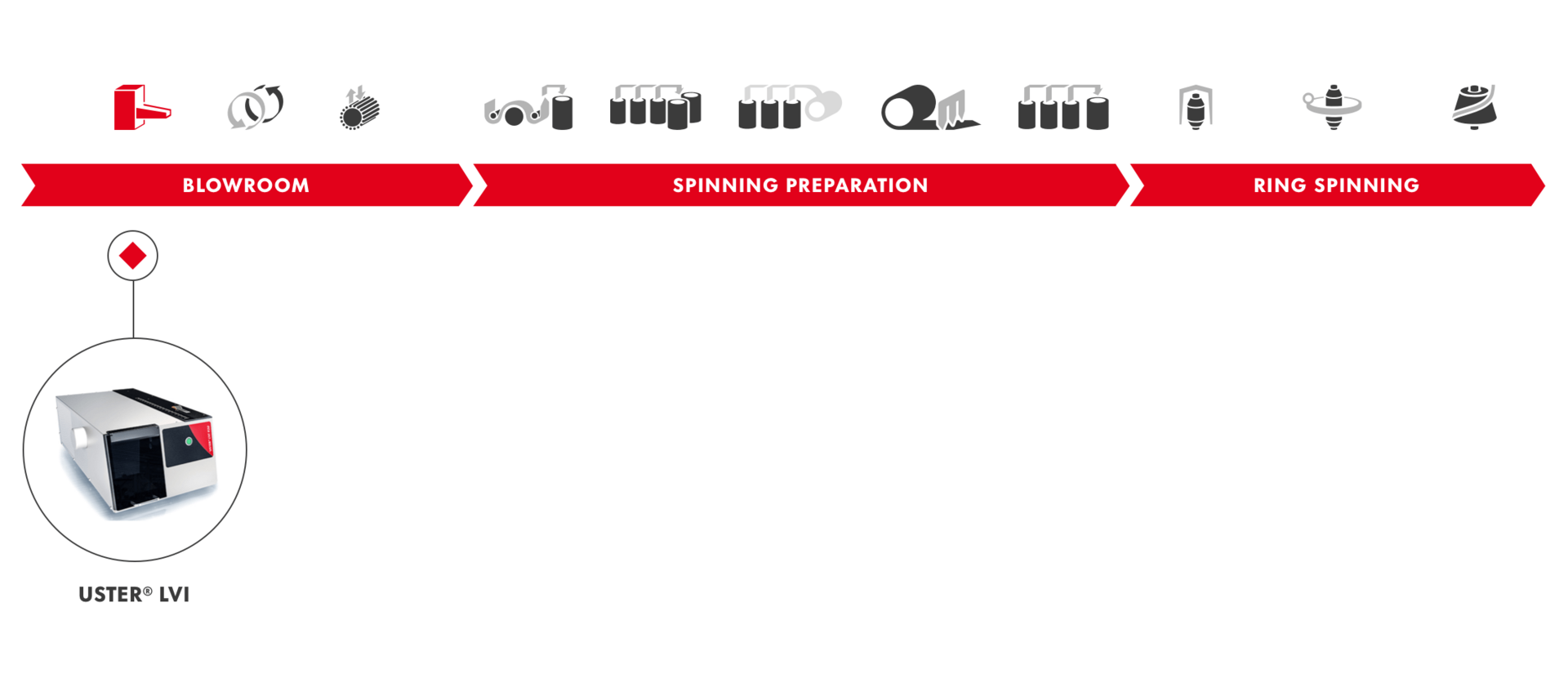 Open-end Spinning Process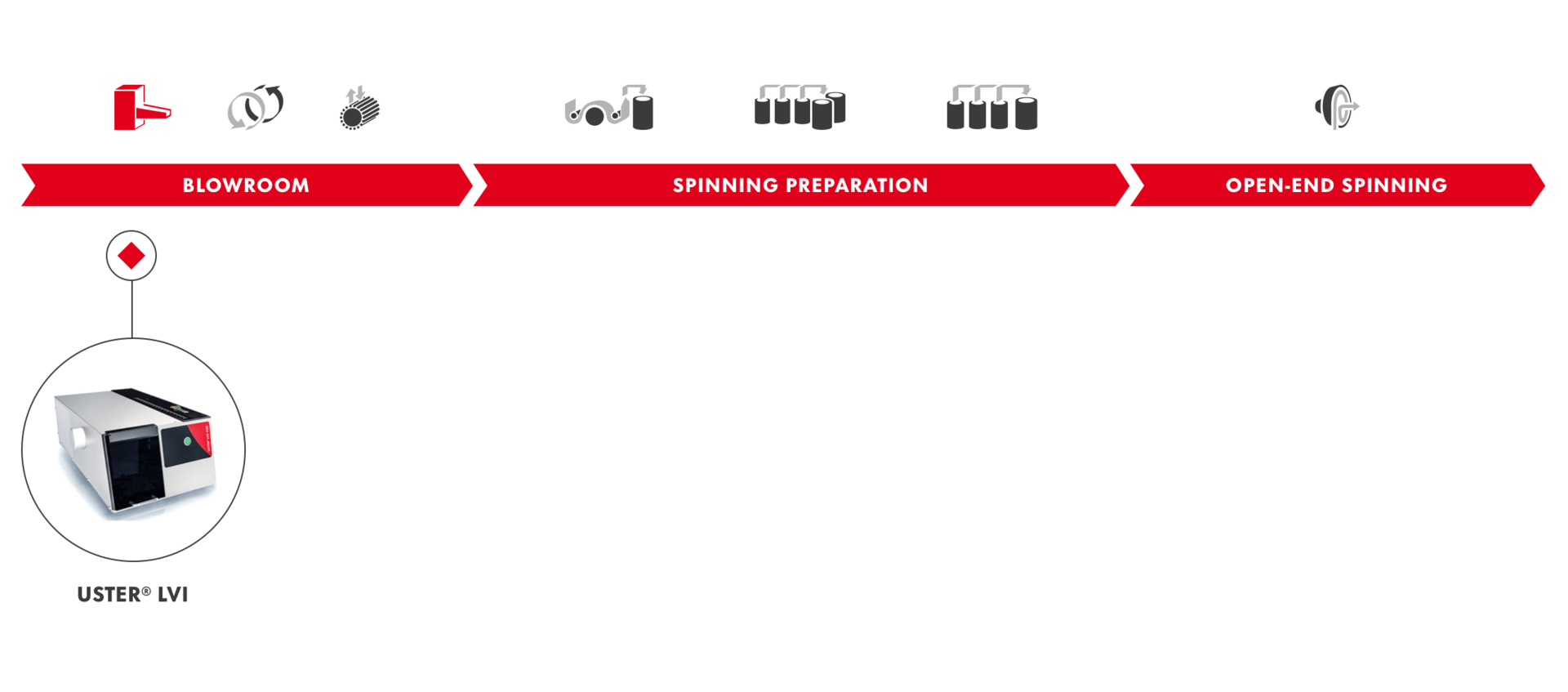 Choose the best-suited LVI model for your needs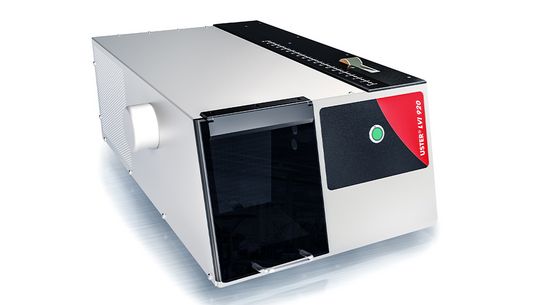 Uster LVI 920
Nep count and size
Critical nep size based on yarn count
Analysis of cotton bales, mat materials, slivers
Traceable measurements to Uster Afis Pro 2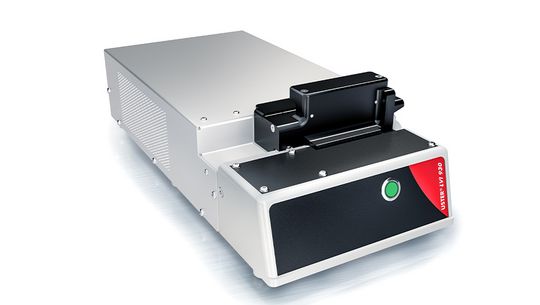 Uster LVI 930
Length and length uniformity
Short fiber content (bales/mat materials only)
Analysis of cotton bales, mat materials, slivers
Traceable measurements to Uster HVI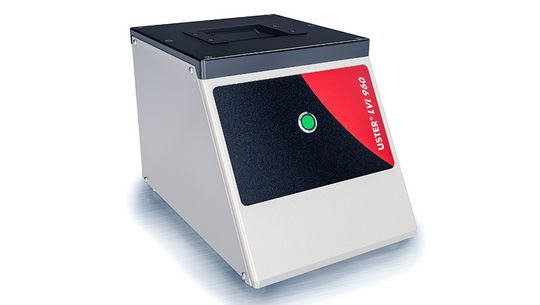 Uster LVI 960
Color Rd, +b, color grade
Trash % area, count
USDA Color Grade Chart
Analysis of cotton bales, mat materials
Traceable measurements to Uster HVI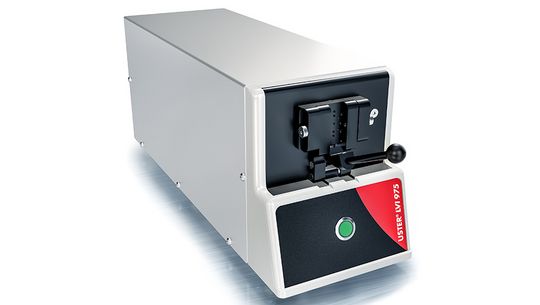 Uster LVI 975
Micronaire
Analysis of cotton bales, mat materials
Traceable measurements to Uster HVI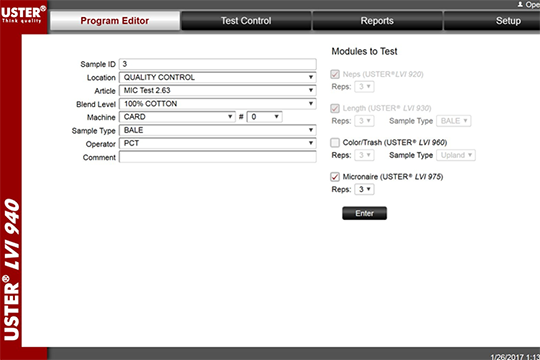 Uster LVI 940 software package - The cotton fiber analysis system
This software package for the entire LVI family has a user-friendly interface for set-up, operating and consolidating data from every test, for each of the LVI test units. Each unit can be connected to one host computer with the Uster LVI 940 software installed.
Simple navigation
Real-time test results
Reports package for summarizing and comparing results
Data storage for later recall and reports
Value-added Services
Laboratory Testing Services
Uster Technologies offers top-class textile testing services for cotton fibers and blends, as well as for staple and filament yarns of all raw materials. Testing is performed at dedicated Uster laboratories in Switzerland and China.
Textile Training and Consulting
Uster Textile Technology is our competence center for textile know-how and innovation. Meet our textile experts – and benefit from our expertise in textile manufacturing.
Discover more
Our worldwide network
In case you can't find your country, please refer to our offices here
Uster connections: Added value with each system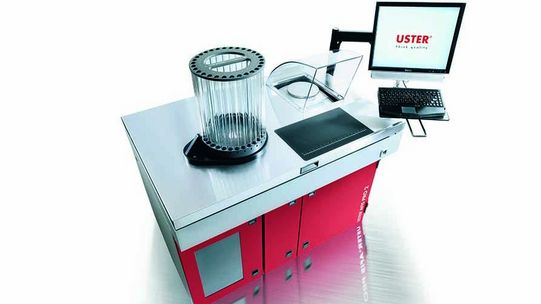 Uster AFIS Pro 2
Uster Afis Pro 2 provides the essential data necessary for modern process optimization techniques in the spinning mill.
Learn more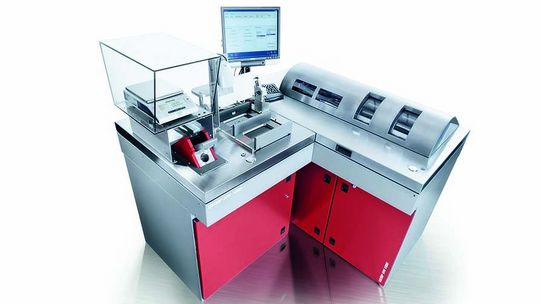 Uster HVI 1000
Uster HVI 1000 provides the most accurate and repeatable test results for the efficient classification of cotton quality.
Learn more