USTER®RSO 3D
The third quality dimension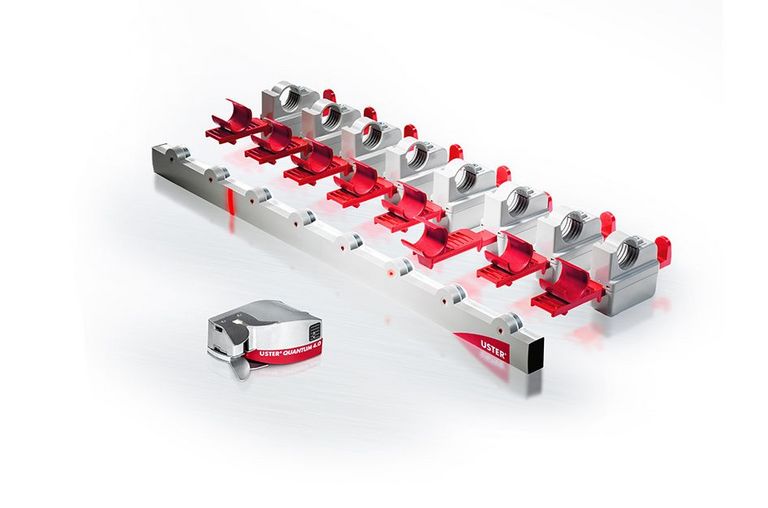 Reduces roving waste
Reduces winder cuts
Ejects poor quality cops
Reduces winding stops
Guides operators to the relevant position, thus enabling fast action
Maps the quality of individual spindles
Indicates poor quality production at the ring spinning spindle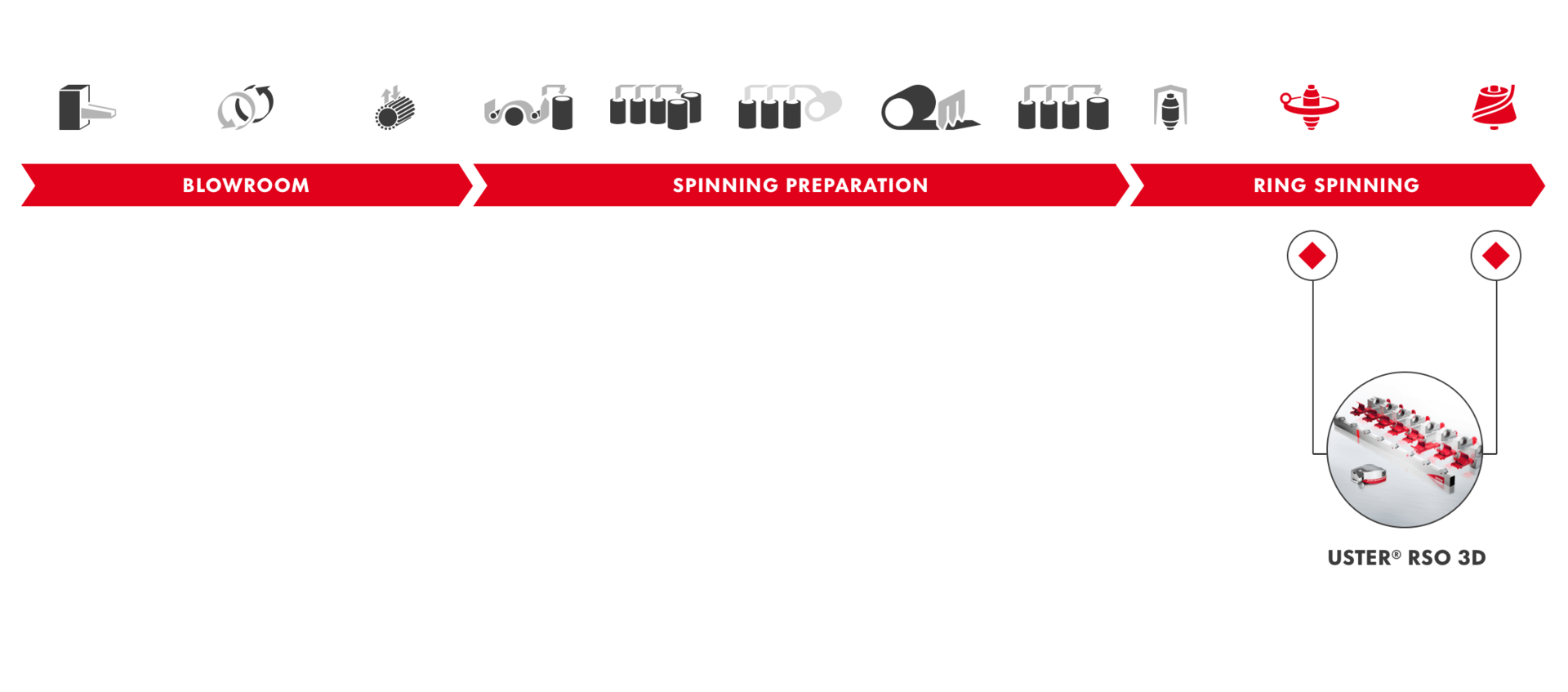 Overview
Combining ring spinning and winding data
Spinning mills can intelligently correlate ring quality data and winding quality data in a single system, thus achieving a significant increase in profitability.
The intelligent combination of Uster Sentinel, Uster Quantum 4.0, and a linked winding machine with spindle identification reveals a unique preventive quality control for textile mills.
Outlier cops are ejected through direct machine intervention prior to winding.
Individual quality data for each spindle enable quality mapping throughout the ring spinning machine, while poor quality production is indicated right there.
Features
Stop faulty cops being wound
Increasing profitability by controlling yarn quality and efficiency
Ejects defective cops upstream of the winder
Reduces cuts and alarms
Quality data per spinning machine
Mapping quality data from the yarn clearers for every ring spindle position.
Visualizes outlier sides, sections, and spindles
Supports maintenance decisions
Outlier spindle detection
Minimizing material waste and preventing further clearer cuts or alarms.
Sends quality issues straight to Uster Sentinel
Indicates outlier ring spindle for root cause inspection
Avoids roving waste with the Roving Stop option
Value-added Services
Textile Training & Consulting
Uster Textile Technology is our competence center for textile know-how and innovation. Meet our textile experts – and benefit from our expertise in textile manufacturing.
After Sales Services
Uster tailor-made services ensure operational reliability and extend product life cycles at a favorable price. Over 200 qualified service professionals provide support worldwide, on-premise or remotely.
Discover more
Our worldwide network
In case you can't find your country, please refer to our offices here
Uster connections: Added value with each system