USTER®SENTINEL
The ring spinning optimization system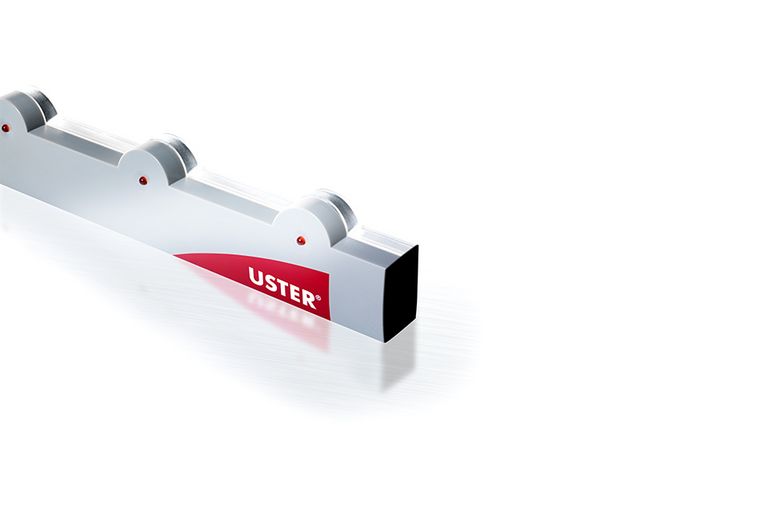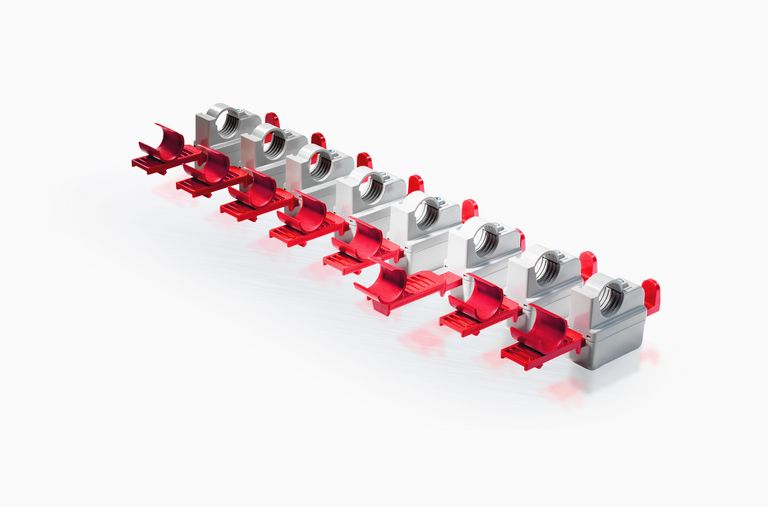 Higher efficiency
Less waste
Lower costs
Greater profitability
The only ring monitoring system with a connection to the yarn clearer. Uster Sentinel indicates off-quality directly at the spindle.
Uster Roving Stop reduces waste and prevents poor quality bobbins.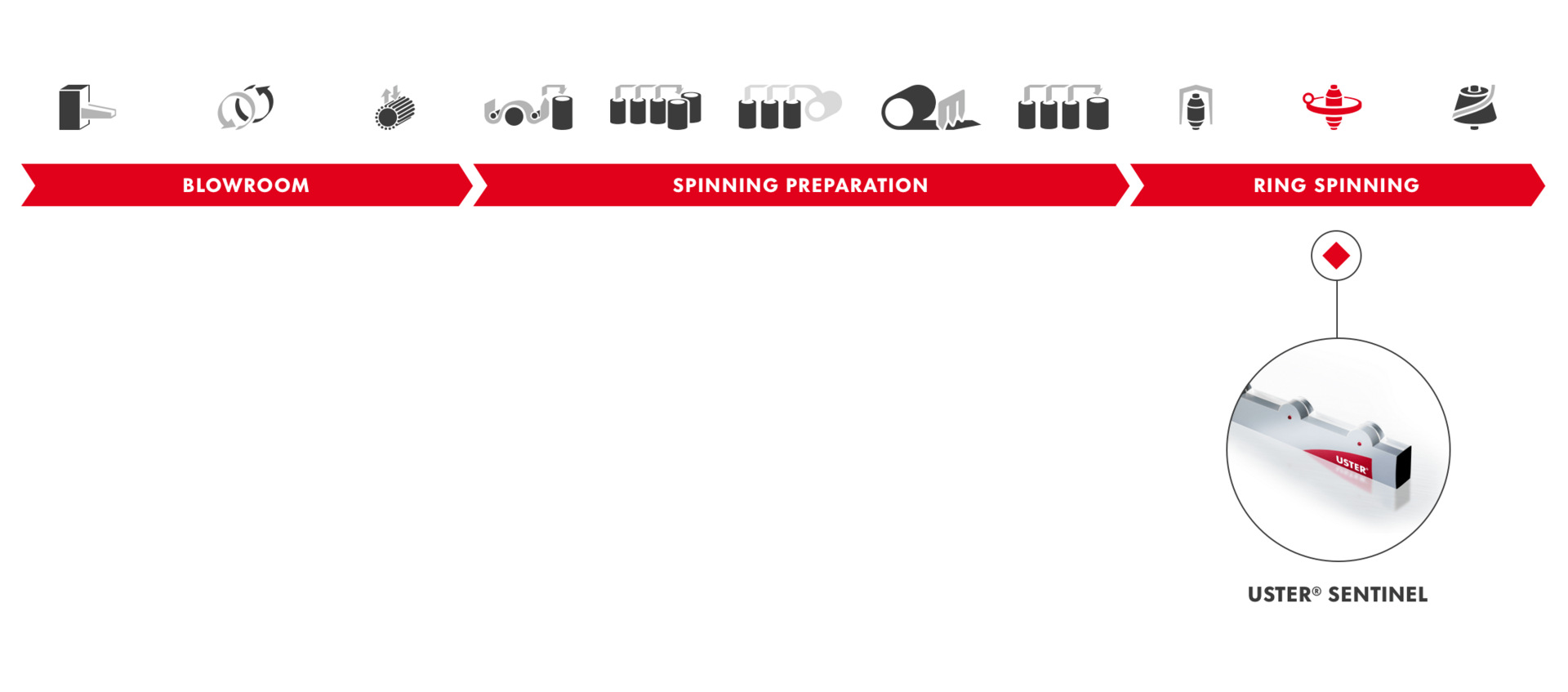 Overview
Ring spinning optimization
Uster Sentinel monitors the productivity of all spindles and provides all the links and information that help yarn producers optimize the ring spinning process based on reliable facts.
Linking ring spinning performance data from Uster Sentinel with quality winding information reported by Uster Quantum 4.0 mills intelligently correlate powerful information throughout the yarn production process. This results in effective and preventive optimization and, therefore, sustainable profits.
Features
Higher performance while building up the best cops
The bobbin build-up report includes information on end-breaks, ambient conditions, wear of mechanical parts, machine speed, personnel and energy.
A standard solution for higher savings
Uster Roving Stop avoids chain breaks, increases productivity thanks to reduced lapping and prevents overload on rollers.
It improves the service life of spinning components, such as aprons, cots, and cylinders, by up to 20%.
Due to its excellent ergonomics, Uster Roving Stop ensures effortless piecing.
Ring Spinning Optimization
RSO gives in-line assistance with ring spinning and winding alerts by Assistant Q
RSO optimizes spindle speed for higher performance while building the best possible cops
Quality mapping of individual spindles with Uster RSO 3D
Uster quality for ring monitoring
Effortless end-break repair
Slim and lightweight system, less power required from the ring rail motor
Minimum accumulation of fluff, no need for frequent cleaning
LED visible from a distance, no need for section LEDs
The right information at the right place
Uster Sentinel ensures that all the information needed is available to the mill, to the shift supervisor or wherever necessary within the mill organization.
Connectivity to Uster Quality Expert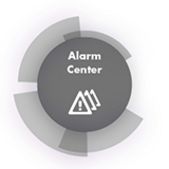 Alarm center - creates awareness and triggers action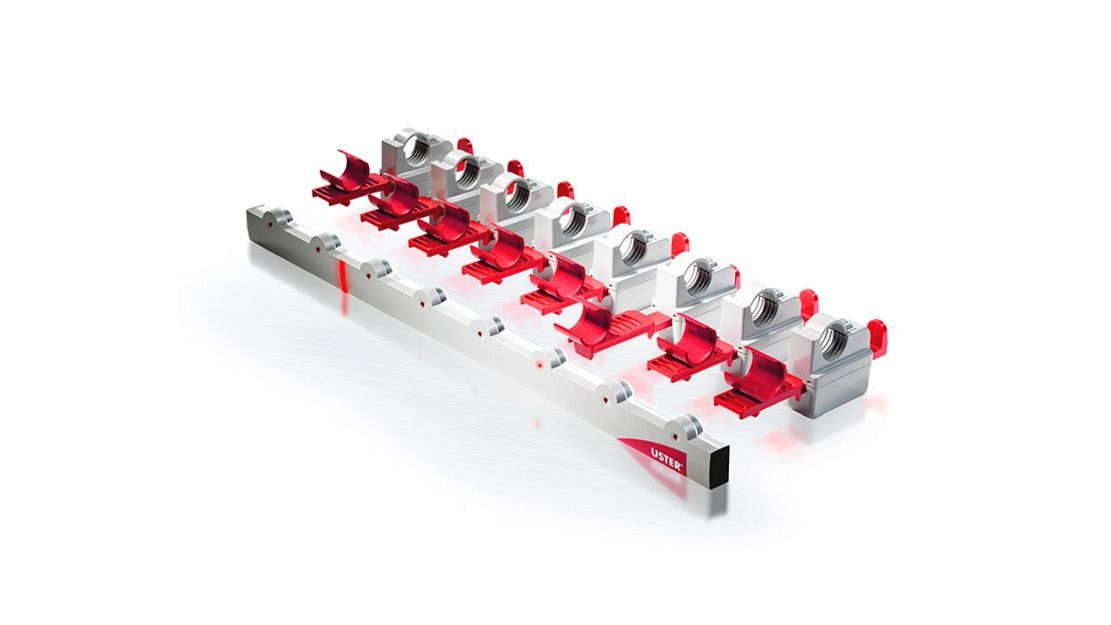 Value-added Services
Usterized
The Usterized brand is a coveted seal of quality. Usterized mills test and clear yarns with Uster instruments and boast state-of-the-art quality management – assuring superior quality in the production process.
After-Sales Services
Uster tailor-made services ensure operational reliability and extend product life cycles at a favorable price. Over 200 qualified service professionals provide support worldwide, on-premise or remotely.
Discover more
Our worldwide network
In case you can't find your country, please refer to our offices here
Uster connections: Added value with each system