USTER®TENSOJET 5
The weavability measurement system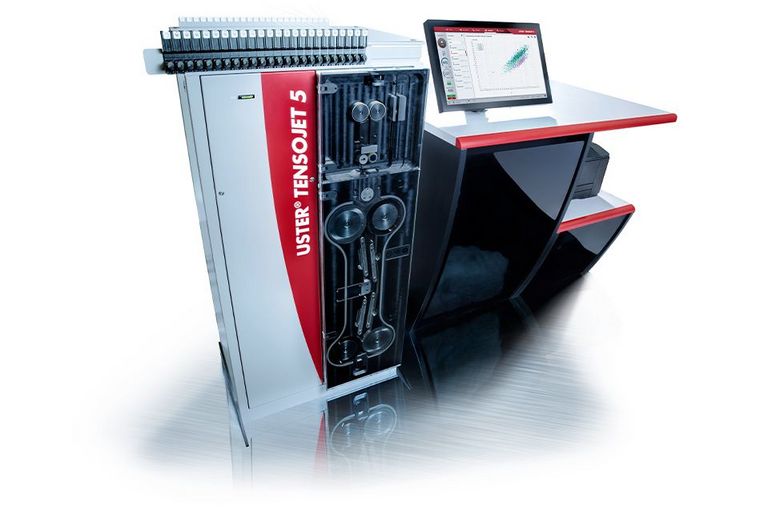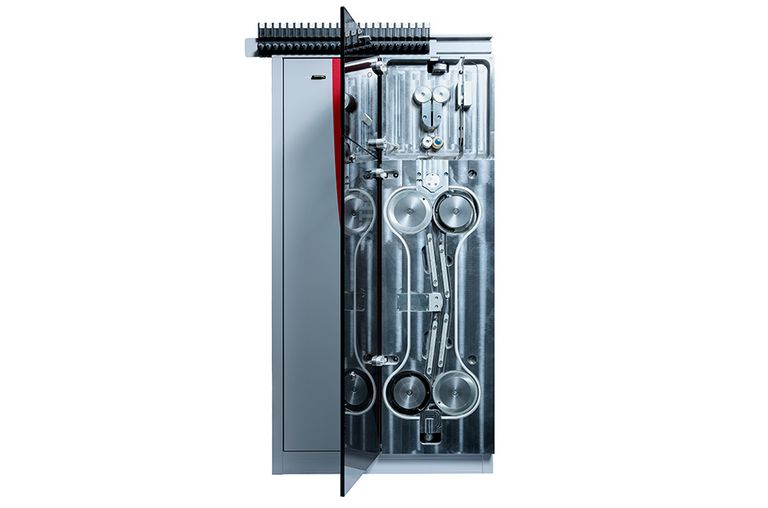 The standard for predicting weavability, especially at high-performance weaving machines
Increase economic efficiency, as well as weaving quality and profit margins
Less weak places in the yarn means greater efficiency at downstream machines
Integrated Uster Statistics
Benefit from intelligent alarms via the Total Testing Center by integrating results with Uster Tester 6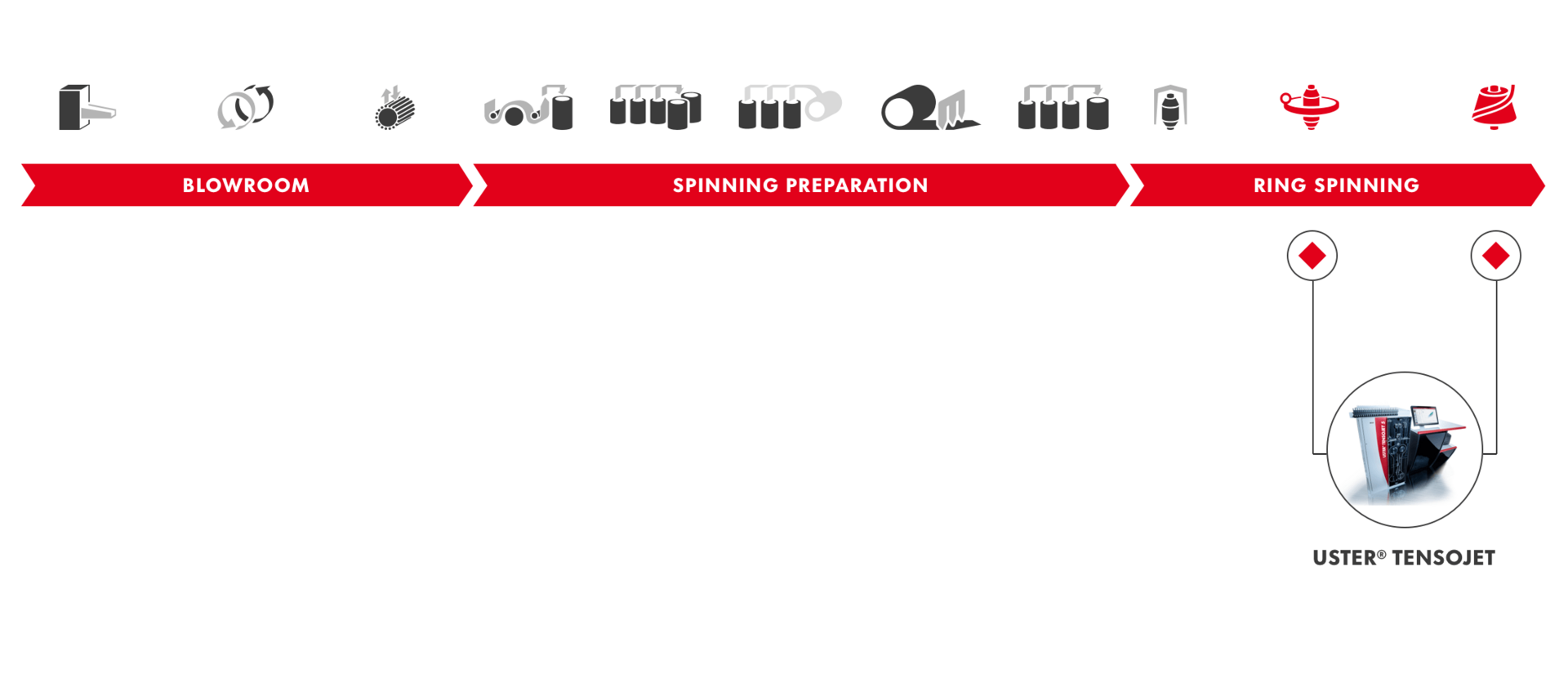 Open-end Spinning Process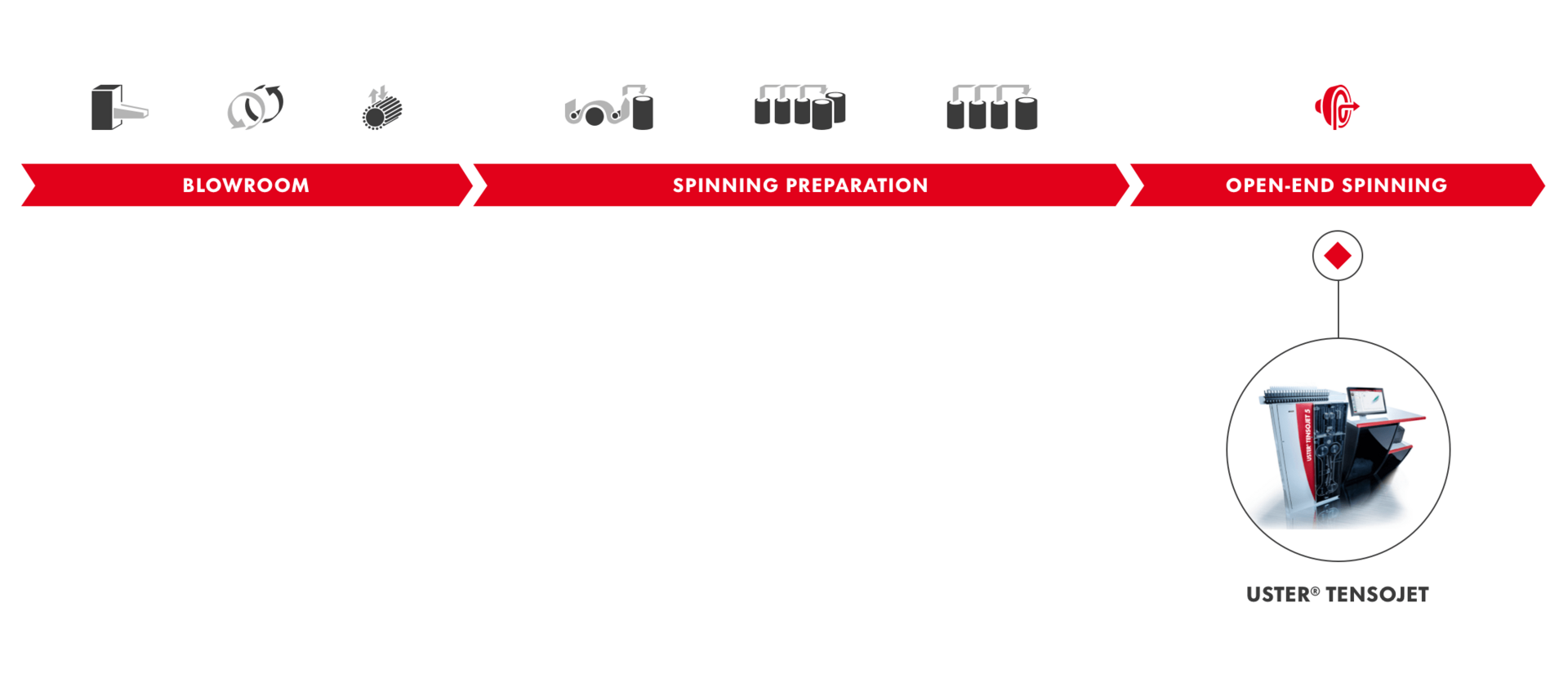 Predictable Uster Weavability – optimized productivity
Tensile properties are essential to prevent yarn breaks during downstream procedures such as beaming, weaving and knitting.
The Uster Weavability of yarn can be predicted by determining strength and elongation outliers in staple fiber yarns. Optimal quality means the necessary specifications are adhered to exactly.
Features
Test capacity of 30,000 breaks per hour
Extensive and rapid measurement at a rate of 30,000 tests per hour allows the prediction of weak places in the yarn - an important benefit, since such problems are difficult or impossible to predict reliably with conventional testers.
Claims are very cost intensive
The fast-moving textile industry requires constant and consistent yarn quality due to the high speeds in beaming, weaving and knitting. Uster Tensojet 5, with a testing speed of 400 m/min, has a test capacity of 24 km of yarn per hour. Rare faults or weak places are reliably detected, thus delivering the guaranteed quality.
Integrated process control
Together with Uster Tester 6, the benefits of 100% in-line control and laboratory precision merge to highlight the optimization potential in textile mills.
Direct link to Uster Statistics
As a unique feature, the results correlate directly with globally-accepted textile quality benchmarks.
Grading improves production efficiency
For the first time, a combination of data from Uster Tensojet 5 and Uster Quantum Expert can reliably detect weak places and predict the weaving behavior of the yarn. The weaving performance grade allows spinners to identify batches with a high risk of yarn breaks during weaving. Yarn prognosis – a new perspective on quality from the customers' viewpoint – is integrated in Uster Tester 6.
Connectivity to Uster Quality Expert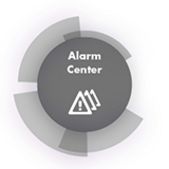 Alarm center - creates awareness and triggers action
Value-added Services
Uster Statistics
Fiber purchasing, yarn development, and trading would be virtually unthinkable without Uster Statistics. The 'global language of textile quality' is now also available as a mobile app
Usterized
The Usterized brand is a coveted seal of quality. Usterized mills test and clear yarns with Uster instruments and boast state-of-the-art quality management – assuring superior quality in the production process.
Discover more
Our worldwide network
In case you can't find your country, please refer to our offices here
Uster connections: Added value with each system