USTER®QUANTUM 4.0
The connected yarn quality assurance system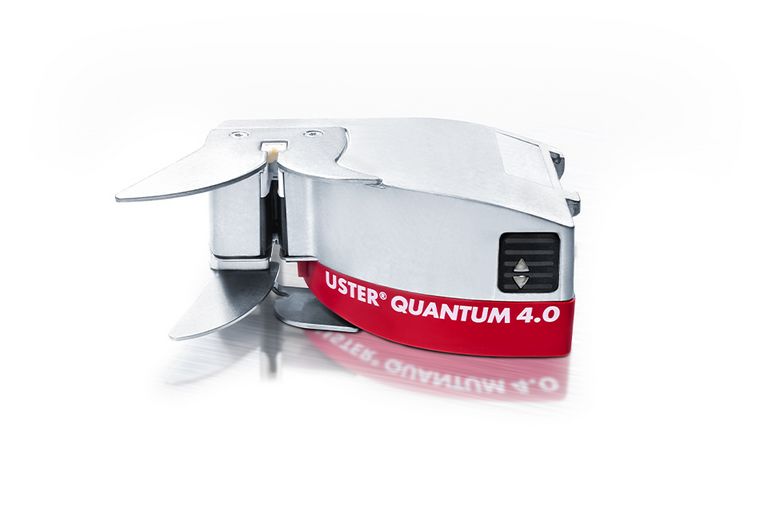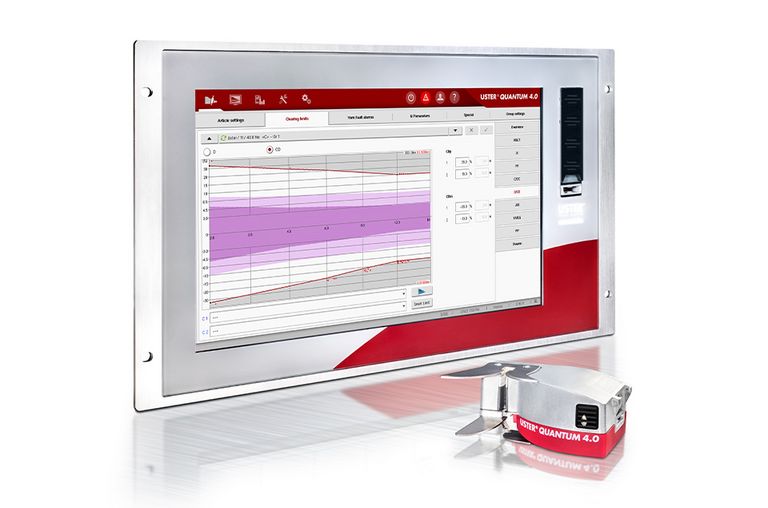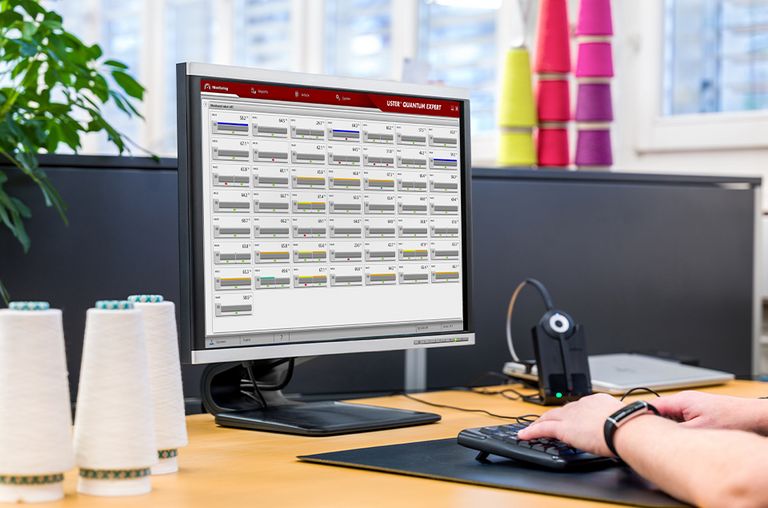 Combined clearing
Enhanced detection modes
Defects cannot pass and issues in downstream processes are prevented
Connectivity to quality management platform contributes to 'preventive yarn clearing'
Applicable to different yarns and changing conditions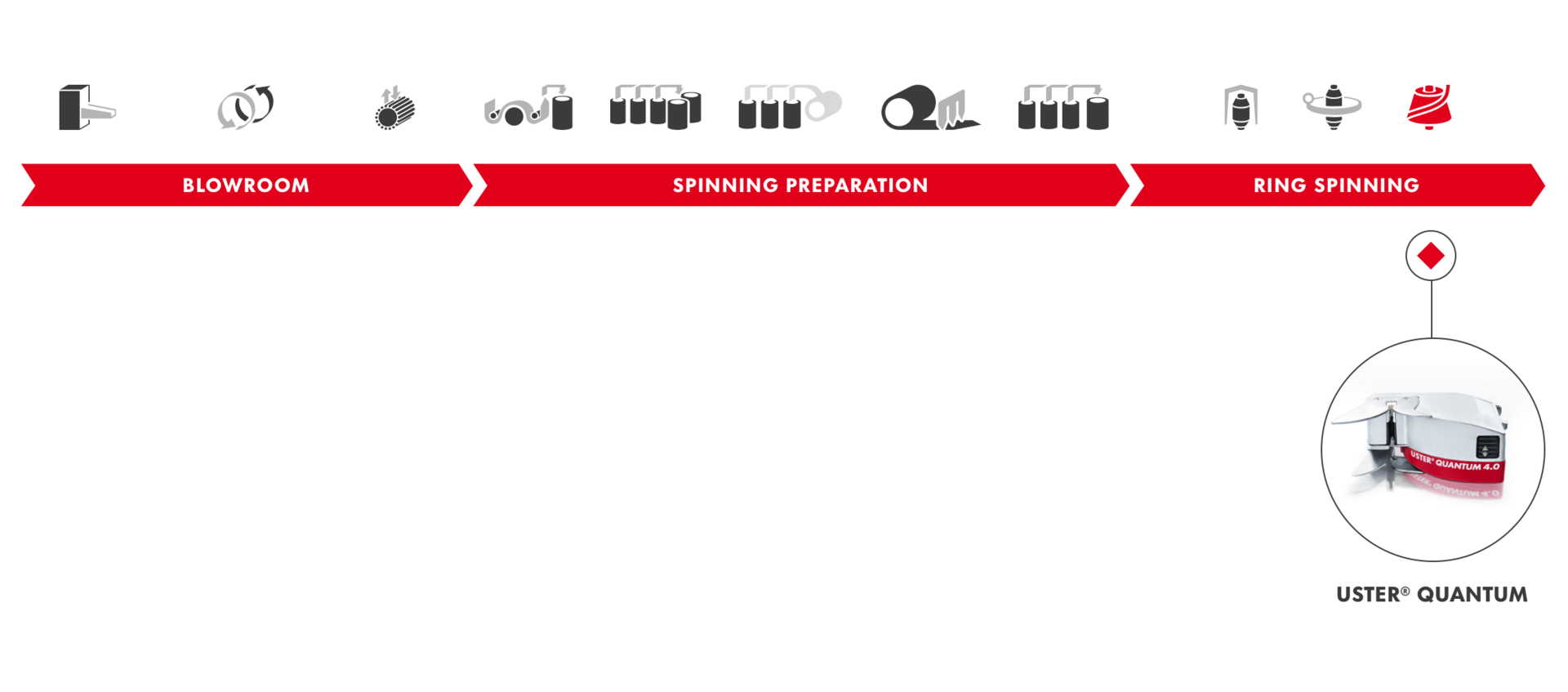 Overview
Assured yarn quality
Uster Quantum 4.0 combines capacitive and optical yarn clearing. This all-in-one solution offers full flexibility for various yarns and changing conditions.
An easy-to-use and reliable system: the user-interface is simple and quick to learn, and the well-established Quantum technology ensures a long service life with dependable hardware and software.
100% in-line monitoring includes Uster Quantum Expert and offers further optimization potential through connection to the platform Uster Quality Expert or Uster RSO 3D. This allows spinners to stay in control throughout the spinning process and to prevent issues at source.
Features
Combined clearing with Smart Duo Technology
The combination of both capacitive and optical signals opens up opportunities for new detection channels. The strength of both signals is an asset for the value of yarn quality and smooth operations in downstream processes. Smart Duo Technology addresses daily issues of spinning mills effectively to prevent costly claims.
Density detection eliminates defects related to the compactness of the yarn, such as twist differences or similar
Cross clearing double checks the yarn via the assistance sensor to uncover hidden defects
Capacitive/optical switch offers full flexibility and security with one yarn clearer
Intuitive and efficient Smart Clearing Technology
The user-friendly Smart Clearing Technology eases the burden on spinning mills when defining yarn clearer settings. Production efficiency is increased by cutting only what needs to be cut.
Intuitive smart limits and cut forecasts based on a unique visualization of the yarn body
Swarm clearing for thick and thin places and foreign fibers removes multiple small defects of high frequency by a single cut
Optimal splice clearing ensures and promotes quality
Poor quality is ejected with a positive impact on productivity
Contamination clearing with multicolored light
Contamination is still the main problem of spinning mills. Powerful sensor with multicolored light sources enables unique visualization of dense areas and smart limits. Separate classification and clearing of dark and light foreign fibers, vegetable matter and polypropylene.
Advanced foreign matter and new polypropylene classification
Cuts foreign fiber accumulations efficiently with swarm clearing to protect fabric quality
Optimizes cuts and ejections in blowroom with direct impact on profitability
Total Contamination Control combines Uster Quantum 4.0 and Uster Jossi Vision Shield
Prevent blend mix-up
Increased diversity in the textile market with more and more innovative materials driven by fashion, sports and sustainability. Mix-ups of different raw materials and their blends occur easily as they are hardly visible to the human eye. Uster Quantum 4.0 takes care of this with a smart combination of signals. Continuous measurement of blend mix-up for raw white yarns.
Protects yarn quality from mix up of different material components
Prevents costly fabric claims due to barré effects that often appear only after dying
Stay in control with Uster Quantum Expert
Included with Uster Quantum 4.0, the newly designed Uster Quantum Expert is fully featured and compatible with previous Quantum generations. Prevention continues as a guiding principle in yarn clearing and according to the value modules of Uster Quality Expert. Automated data handling makes the most of the yarn clearer information ensuring yarn quality and productivity.
Real time control
Central article management
Ultimate data analysis
Connectivity to Uster Quality Expert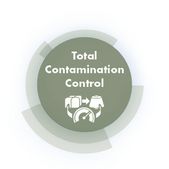 Total Contamination Control (TCC) - for managing remaining contaminants in yarns at minimum possible cost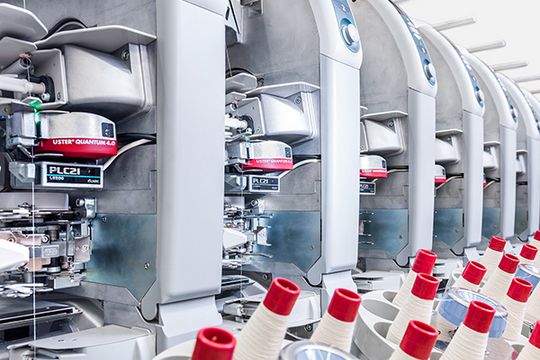 Preventive Yarn Clearing
Preventive yarn clearing stands for secured yarn quality in a flexible and efficient manner, cutting only what is necessary. With preventive yarn clearing, defects can even be eliminated at source, avoiding poor quality being produced.
Uster Value-Added Services
Training & Consulting
Uster tailor-made services ensure operational reliability and extend product life cycles at a favorable price. Over 200 qualified service professionals provide support worldwide, on-premise or remotely.
After-Sales Services
Uster tailor-made services ensure operational reliability and extend product life cycles at a favorable price. Over 200 qualified service professionals provide support worldwide, on-premise or remotely.
Discover more
Our worldwide network
In case you can't find your country, please refer to our offices here
Uster connections: added value with each system