USTER®JOSSI VISION SHIELD
The perfect starting point for Total Contamination Control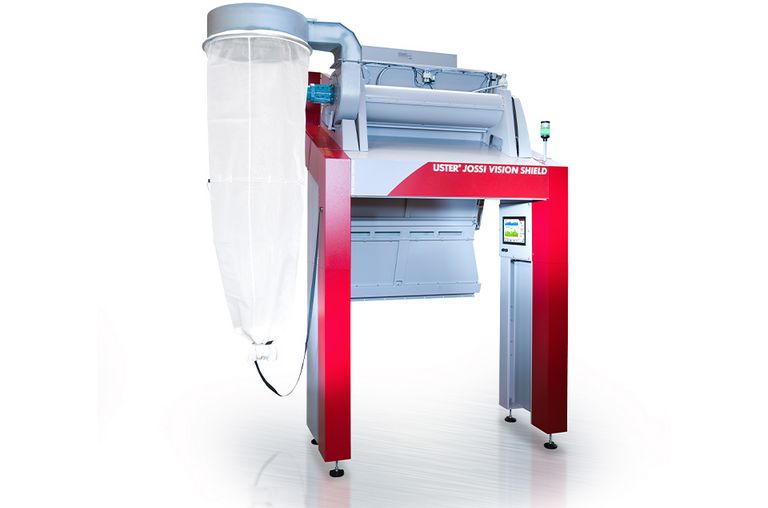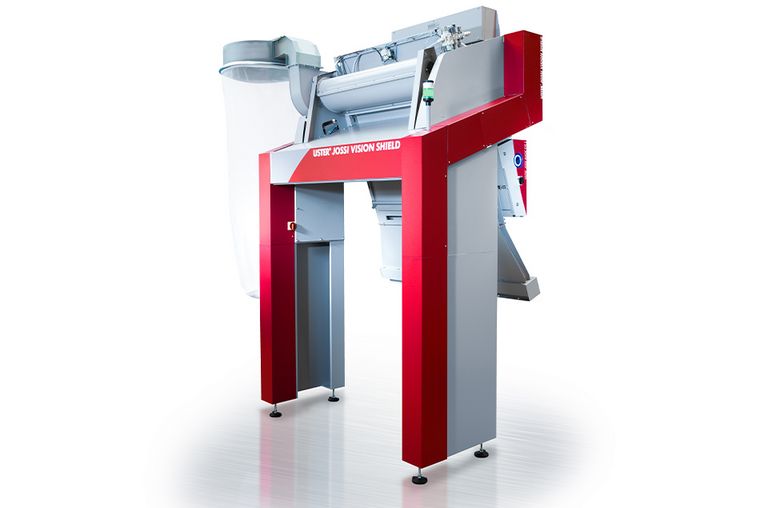 Spectroscopy for high detection efficiency
Cyclone for ejection module to ensure contamination removal
Quick Teach system for color variations
Future-oriented new graphical user interface
LED technology for optically-brightened material: VTECT with durable LED technology to emit UV light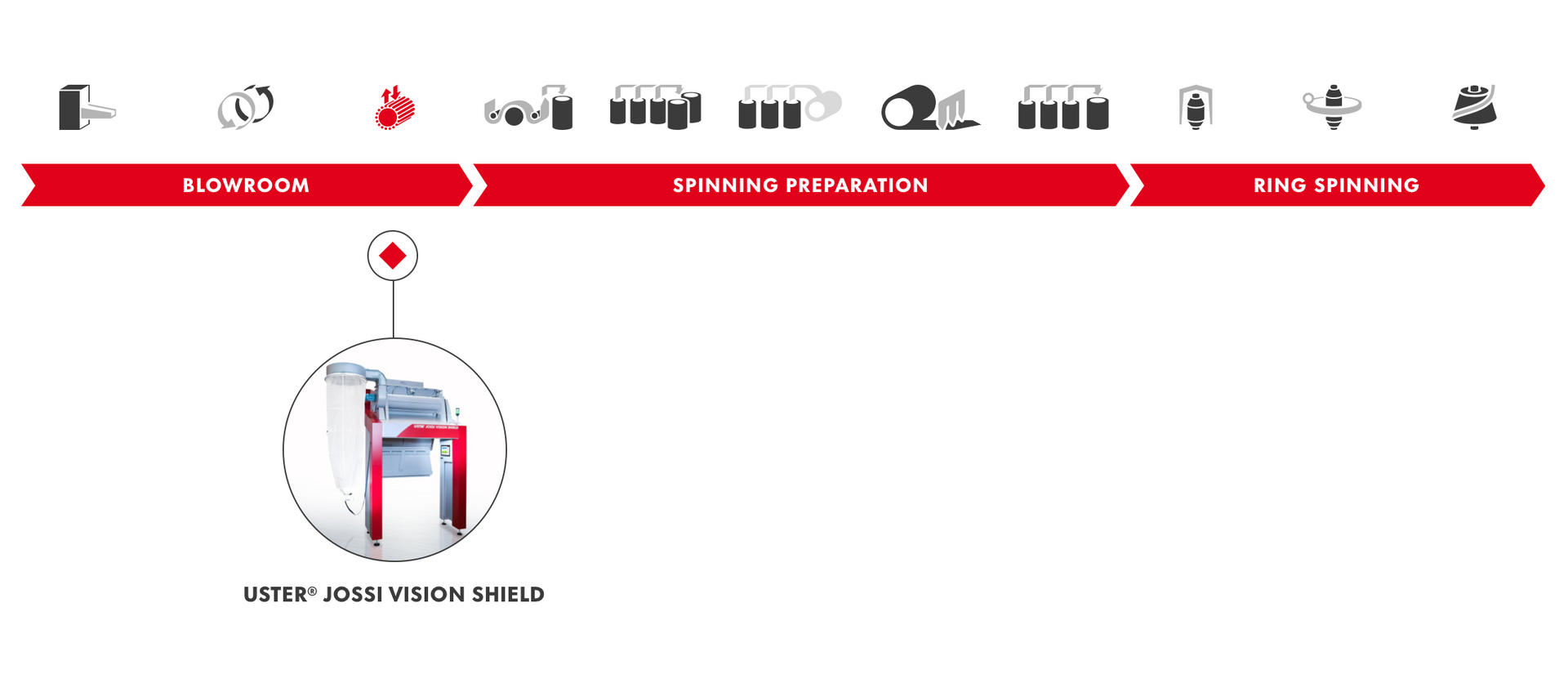 Open-end Spinning Process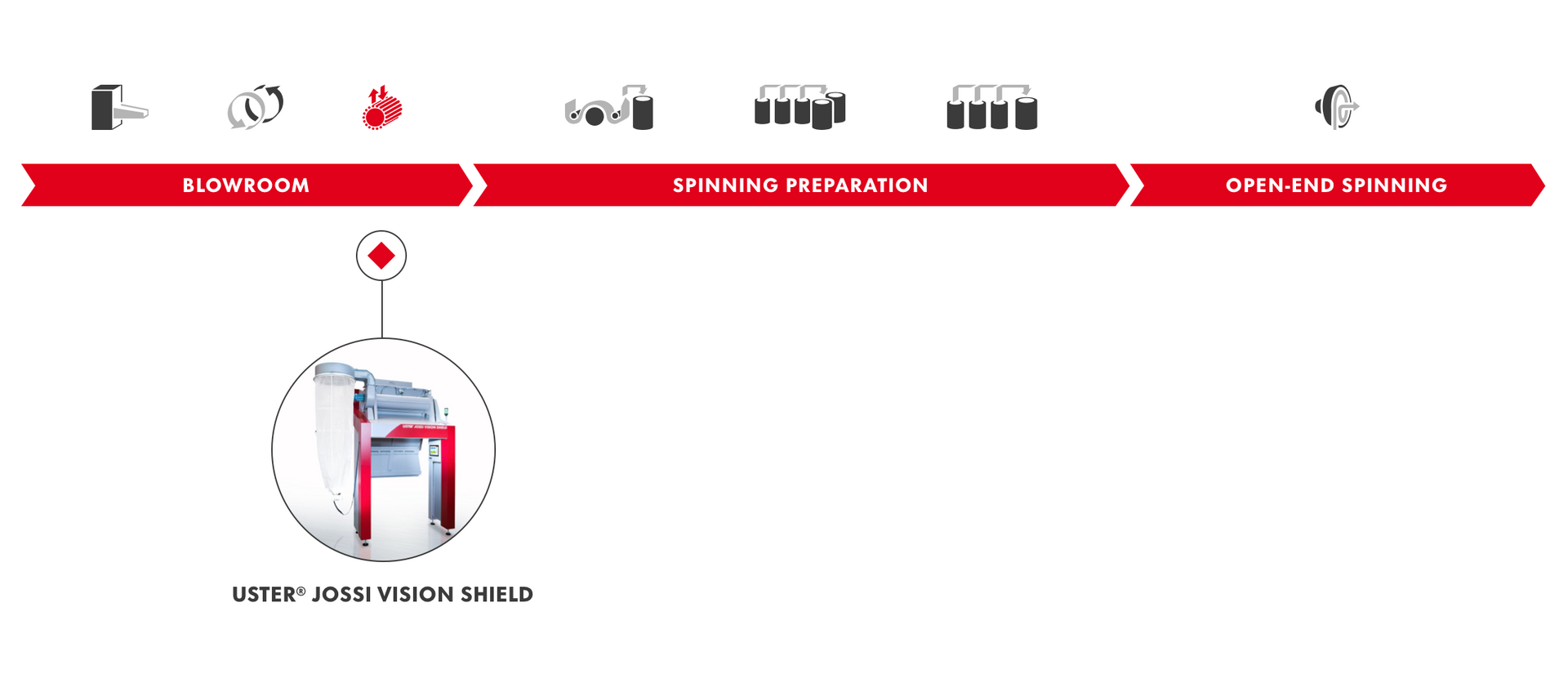 Overview
The most efficient solution for contamination control
Uster Jossi Vision Shield offers excellent detection efficiency at high production speeds. By combining multiple detection principles, Jossi Vision Shield detects everything but only removes what is necessary. This guarantees the lowest possible loss of good raw material.
Adding the Uster Jossi Magic Eye 2 to Uster Jossi Vision Shield enhances contamination control to its best performance.
The optimum solution for every need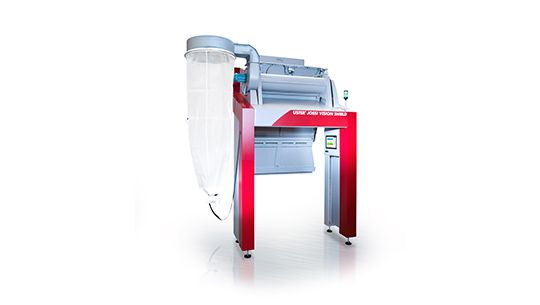 Uster Jossi Vision Shield 2
Thanks to its capability to detect the smallest particles of foreign matter, Uster Jossi Vision Shield 2 is ideal for yarn producers with particularly sensitive applications.
The unique Efficiency Booster further enhances quality and reduces waste significantly.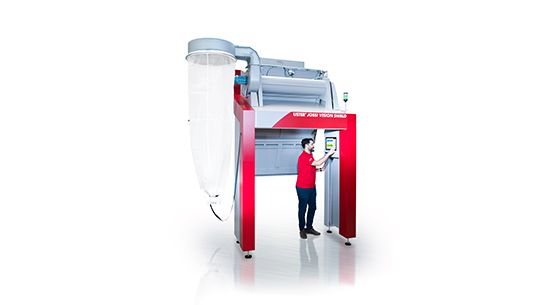 Uster Jossi Vision Shield T
Uster Jossi Vision Shield T incorporates three different detection methods and ensures an adequate performance. This cutting-edge technology leads to improved final products and ensures customer requirements regarding contamination levels are met.
Features
Managing remaining contaminants at the lowest cost
Total Contamination Control means precisely controlled contamination levels in yarns, with minimum waste. Uster is the only single-source provider of
this integrated solution.
Uster Vision Shield Expert: targeted blowroom contamination alerts to initiate an early response
Optimization of foreign matter ejections and yarn clearer cuts to balance efficiency and quality
Preventive action with direct impact on profitability of ejections and remaining contamination levels
Imaging spectroscopes
Conventional camera-based systems fail to match the performance levels of imaging spectroscopes.
Since they operate across a much greater wavelength, imaging spectroscopes are able to detect contamination even within the 'invisible' range of IR and UV light.
Light pastel colors and contamination as small as a single hair can also be detected without difficulties.
Eliminating false ejections when changing laydowns
The Quick Teach feature makes changing laydowns an easy process and shortens contamination setting times. After only a few seconds, Uster Jossi Vision Shield adapts the settings to the new raw material characteristics. This prevents false ejections and minimizes good fiber loss.
Saving even more good fibers
The Efficiency Booster detects various cotton densities. A smart algorithm recognizes and re-evaluates the captured image. This means there are zero ejections due to varying density between the cotton tufts.
Connectivity to Uster Quality Expert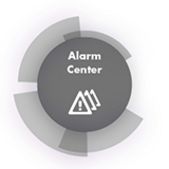 Alarm center - creates awareness and triggers action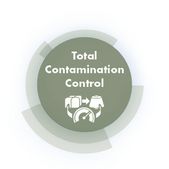 Total Contamination Control (TCC) - for managing remaining contaminants in yarns at minimum possible cost
Value-added Services
Usterized
The Usterized brand is a coveted seal of quality. Usterized mills test and clear yarns with Uster instruments and boast state-of-the-art quality management – assuring superior quality in the production process.
Textile Training and Consultancy
Uster Textile Technology is our competence center for textile know-how and innovation. Meet our textile experts – and benefit from our expertise in textile manufacturing.
Discover more
Our worldwide network
In case you can't find your country, please refer to our offices here
Uster connections: Added value with each system