USTER®EVS FABRIQ VISION N
The nonwovens quality assurance system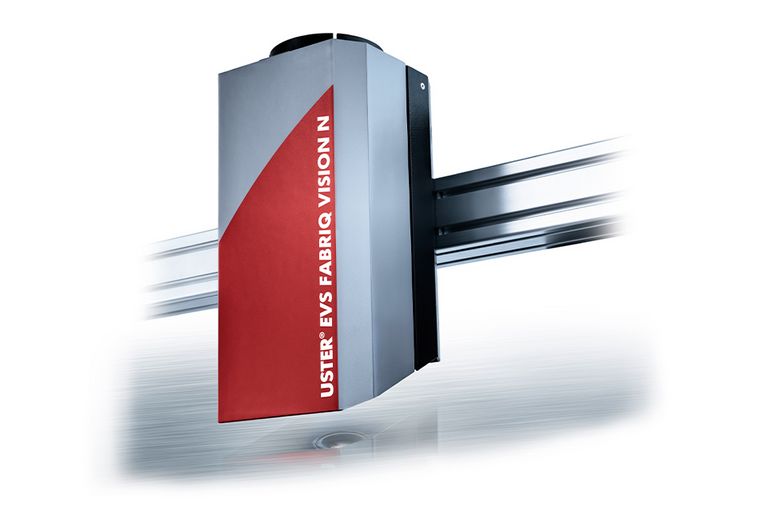 Real-time process monitoring
Capturing any visible fault at line running speeds
Real-time alerts for operators, displaying all the detected faults during production
Users can set their own quality standards for different types of nonwovens
Overview map of defects
Cut optimization module for more first-quality rolls
Overview
Quality assurance for nonwovens
Producers of nonwovens need to guarantee reliable quality. This requires a consistently high rate of fault detection.
Uster EVS Fabriq Vision N ensures reliable quality through automated control during intermediate and final inspection, eliminating costly manual inspection tasks. The system's ability to capture any visible defects optimizes fabric yield and prevents claims.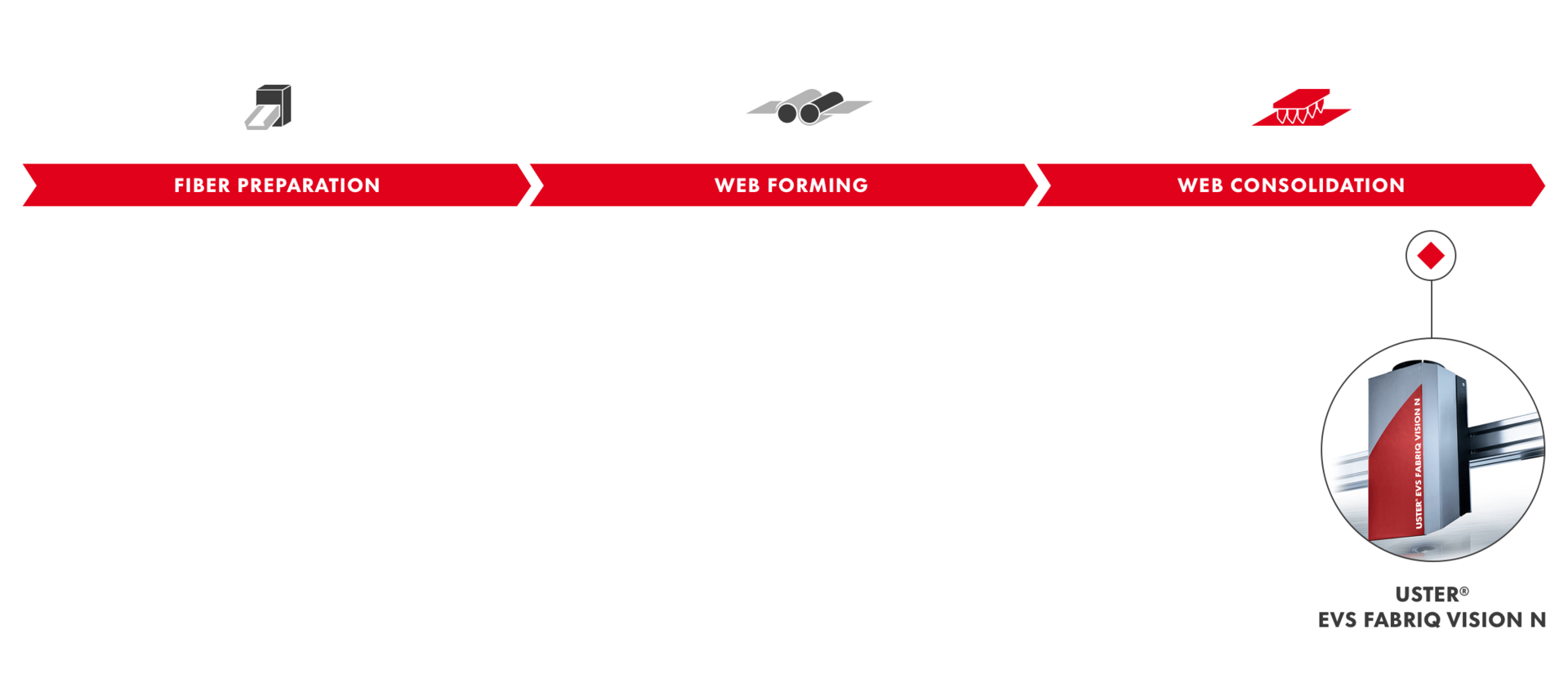 Spunlaid Nonwoven Process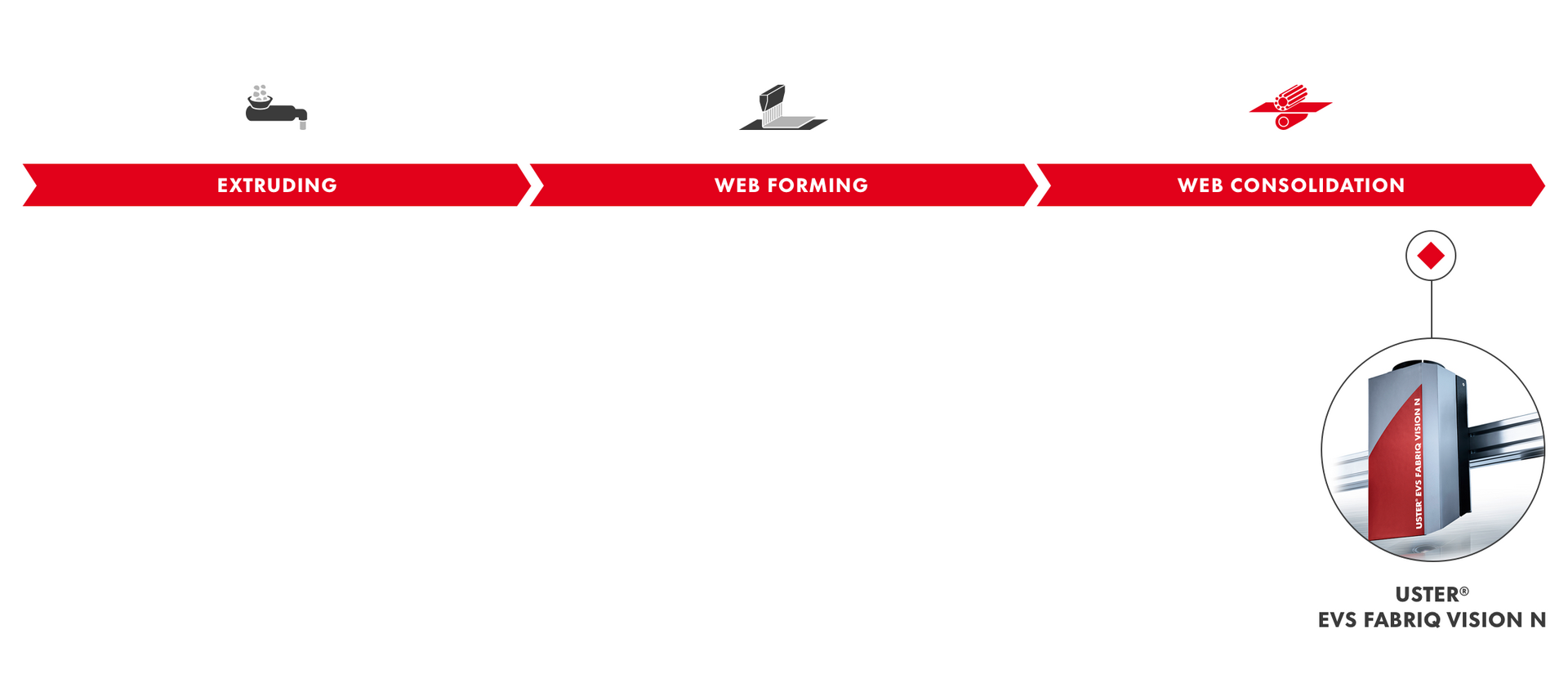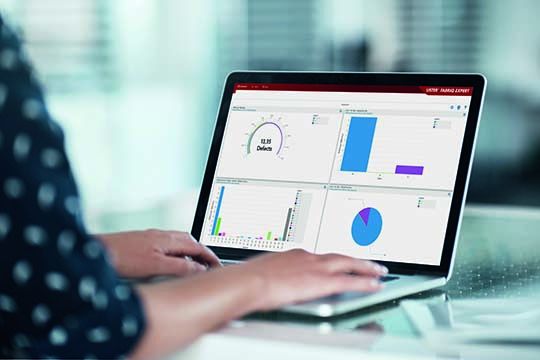 Uster Fabriq Expert collects quality maps for each roll at a central location. Fully-customizable reports are displayed on the on-screen dashboard. The system helps managers and operators evaluate faults from different lots and minimize waste.
Real-time quality monitoring
All installed fabric inspection systems are connected to the monitoring dashboard which provides real-time information on quality.
The monitoring dashboard enables remote control of the connected systems from any location.
Automatic quality analysis
By using the customizable quality analysis tools, such as pareto chart, histogram or pie-charts, it is very easy to recognize 'hot spots' and introduce the right corrective actions.
Efficient quality reporting
Especially for those who directly influence quality, such as machine operators, it is essential to always be aware of their impact on product and process quality. Visibility and awareness of quality can be increased by providing actual and relevant quality information on the shop floor. Increased quality awareness among operators ensures everyone feels involved and gives their best on a daily basis.
Optimized Cut Control (OCC)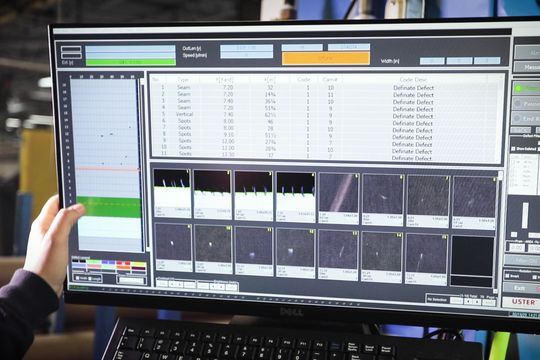 After final inspection, the fabric will often be cut into smaller rolls, which will then be delivered to various end customers. OCC provides a software tool for automated cut optimization as well as additional components that can be installed on any existing debatching or cutting line. Thanks to these components, process efficiency can be increased by using automated position synchronization and visualization aids for machine operators.
Cutting recommendations increase efficiency
By using the cut optimization software, which automatically identifies the right cutting position for maximum fabric yield according to quality requirements, the cutting process becomes highly efficient. The cut optimization calculates the optimum cutting position in line with end customers' quality specifications. Further, by adding individual cutting rules, it is possible to meet different needs and achieve maximum fabric yield.
Synchronization with invisible ink
Invisible infrared synchronization marks ensure the position of defects and cuts in a roll is always under control. At the same time, it is possible to run the cutting table at maximum speed.
Laser pointer
A laser pointer can be added to all cutting tables to help operators find the position of a defect quickly whenever a mend is needed. In addition to the defect map on the screen, these visualization tools ensure smooth and efficient work.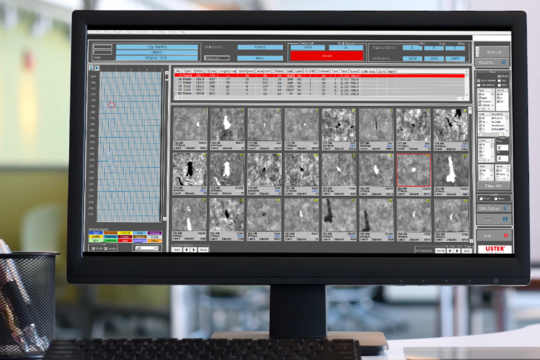 Uster Fabriq Album is the central tool for handling and reviewing inspection data. It provides relevant quality information in various visualization possibilities and enables fabric manufacturers to get the most benefit from their quality data.

• Flexible defect classification
• Efficient quality reporting
• Seamless data integration
Full flexibility in defect classification
Review the inspection results in the dataset of the complete roll with options to ignore or discard defects. Classify defects by assigning specific defect codes to the presented defect images.
Efficient quality reporting
Fabriq Album automatically provides Reports with customizable information such as Defect list, Statistics or Defect images.
Seamless data integration
Fabriq Album provides interfaces and communication protocols in common formats to external systems and devices. Data import and export are available in various formats for seamless integration of the dataflow into existing systems.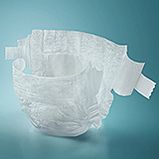 Nonwovens: Diapers, medical gowns, surgical textiles, technical products
Value-added Services
After-Sales Services
Uster tailor-made services ensure operational reliability and extend product life cycles at a favorable price. Over 200 qualified service professionals provide support worldwide, on-premise or remotely.
Textile Training and Consultation
Uster Textile Technology is our competence center for textile know-how and innovation. Meet our textile experts – and benefit from our expertise in textile manufacturing.
Discover more
Our worldwide network
In case you can't find your country, please refer to our offices here
Uster connections: Added value with each system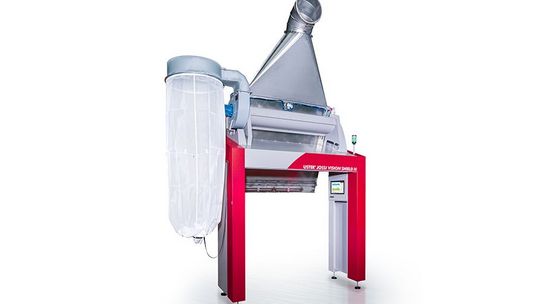 Uster Jossi Vision Shield N
Uster Jossi Vision Shield N contamination sorters detect and eliminate contamination at the fiber preparation stage, before it is shredded into smaller particles.
Learn more