USTER®TESTER 6-C800
The filament yarn inspection system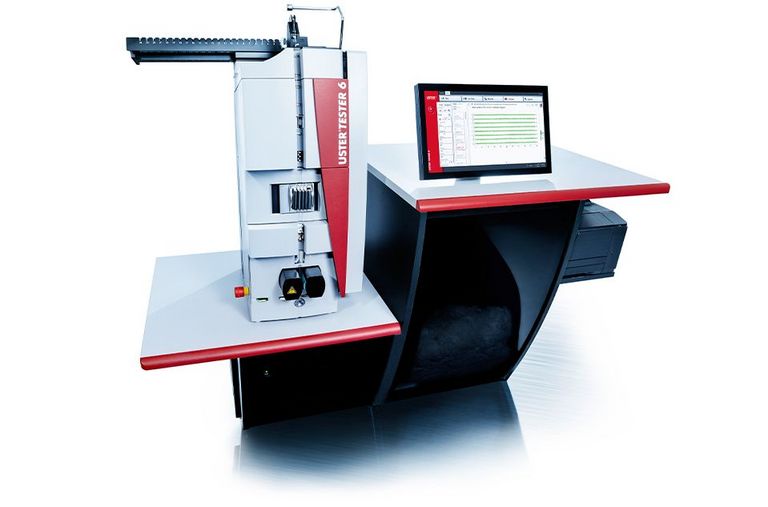 Famous 'Uster value' CVm to ensure the right quality
Results are accepted worldwide
All yarn relevant trading information at a glance
All models operate at a testing speed of 800 m/min. The high sample throughput rates ensure even better detection of deviating quality. This reduces the risk of claims.
A break-through with the Uster Tester 6-C800 is the measurement of interminglings, leaving no questions unanswered in the production of filament yarns.
Filament Spinning Prozess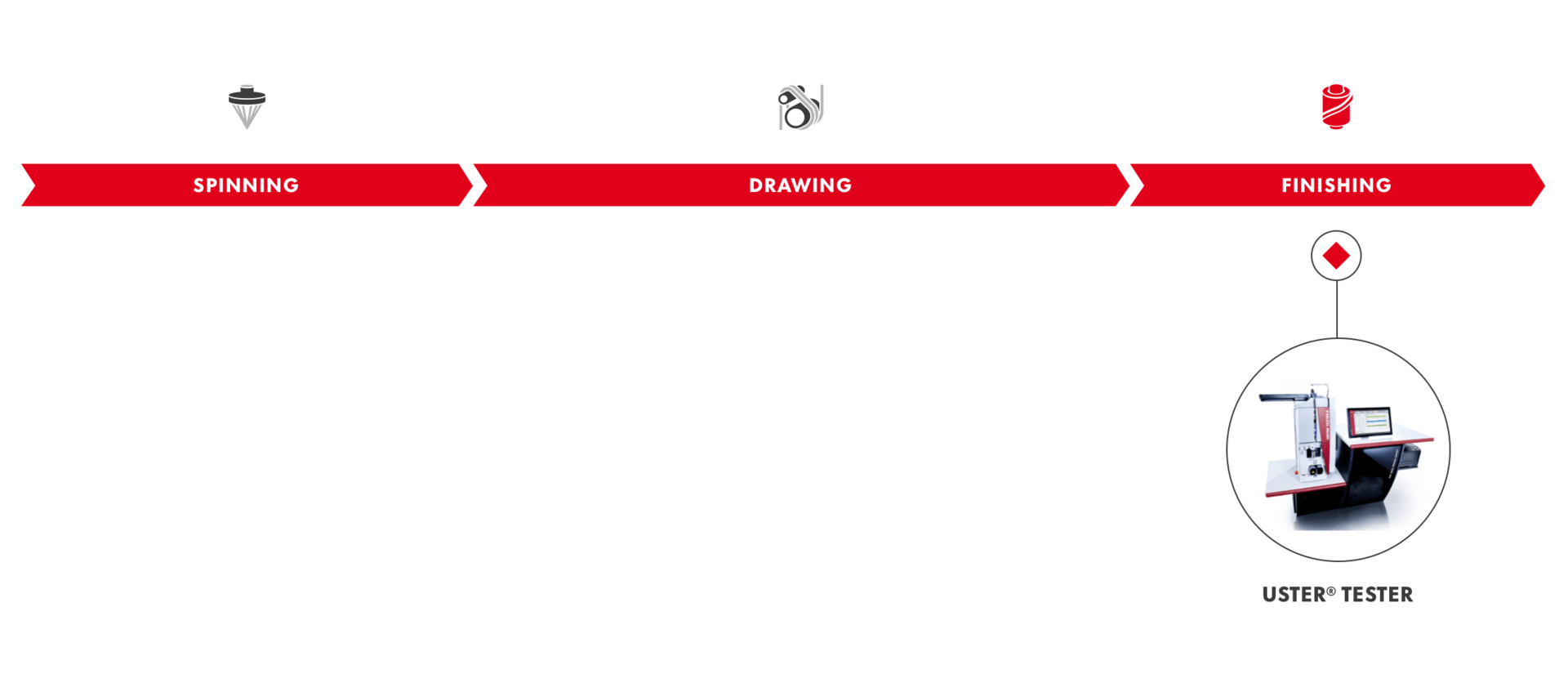 Overview
Specialized solution for filament yarns
In filament yarns, even the smallest fluctuation in evenness is critical for profitability.
The high-speed measurement system Uster Tester 6-C800 is tailor-made for filament yarns.
Filament yarn technology is progressing rapidly, in technical textiles as well as apparel and home textile applications. It is therefore vital that testing capabilities keep up with the pace of innovation. This applies not only to the most widely used fiber, polyester, but also to many others, including polyamide, polypropylene, viscose, aramid, monofilament and multifilament types, across a range of yarn counts. Everything is covered with the Uster filament testing systems.
Features
Capacitive Sensor (CC)
Reliable measurement of the CVm value, inert and half-inert values and cut-length results. The automatic twist scan facility enables easy twist settings.
Optical Sensor (OM)
An Optical Sensor counts interminglings per meter at a testing speed of 800 m/min. Simple and precise quality control: saving time and preventing any variation in the fabric's appearance.
Knowledge Based System (KBS)
The Knowledge Based System quickly traces the basic cause of a quality problem on the spinning machine, with no need for extra settings or input from the machine supplier. A single click on the spectrogram display shows the defective component on the screen.
Touch screen operation
The Uster Tester 6-C is designed for ergonomic operation. A superb GUI features an intuitive touch screen that is easy to use, even for untrained operators. This allows users to focus on test results, ensuring greater efficiency and optimum user satisfaction.
Fast detection of outliers
Finishing of incomplete tests
Limit editor focusing on exceptions and outliers in single and long-term analyses
Filter functions for quick data selection and preparation of long-term reports
Value-added Services
Laboratory Testing Services
Uster Technologies offers top-class textile testing services for cotton fibers and blends, as well as for staple and filament yarns of all raw materials. Testing is performed at dedicated Uster laboratories in Switzerland and China.
Textile Training and Consulting
Uster Textile Technology is our competence center for textile know-how and innovation. Meet our textile experts – and benefit from our expertise in textile manufacturing.
Discover more
Our worldwide network
In case you can't find your country, please refer to our offices here
Uster connections: Added value with each system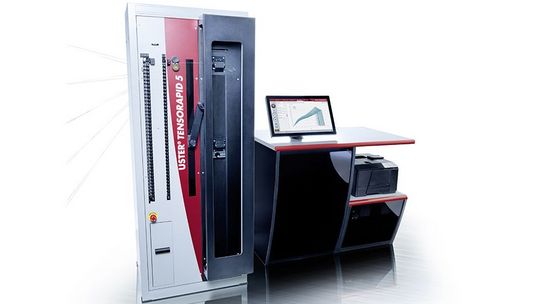 Uster Tensorapid 5-C
Uster Tensorapid 5-C is the universal tensile tester for both staple and filament yarns. It is both accurate and flexible for the fast-moving and sensitive filament sector.
Learn more