Chenab Textile Mills
Chenab Textile Mills has more than four decades of experience and expertise in manufacturing spun yarn, is one of the flagship units of Sutlej Textile and Industries Ltd. and a part of the world renowned K K Birlagroup. From the very beginning CTM focused on customer needs which laid the foundation for success year after year. Starting with cotton yarn and 100% viscose yarn, CTM diversified into quality synthetic blended yarn in wide range of dyed shades, investing into the most sophisticated machines and technology by installing Blowroom (Trumac,LMW),Card (Crosrol of UK, LC-300A of LMW, DK-800 of Trutzschler),Draw frame, D-35 of Rieter, LRSB of LMW, TD-03 of Trutzschler), Comber, LK-54 & LK-64 of LMW),Ring Frame (LMW & KTTM), Polar & Orion Auto-coners from Savio Italy equipped with USTER® QUANTUM 2 and TFO from Prerna and Vijay Lakshmi.). Some of the highlighted aspects of CTM are: Biggest single location spinning mill to produce dyed yarn in synthetic as well as cotton.
Chenab Textile Mills is equipped with the most modern and state-of-the-art machinery and testing instruments. All spindles are less than 10 years old. Chenab managed by a committed team of highly qualified and experienced professionals with a strong R & D and Quality Assurance team highly responsive to customer needs.
CMD, CO, CV, LI, PAN, PES, SE, WO and their blends
Ring yarn, Compact yarn, Fancy yarn
Carded and dyed
ISO 9001:2000 Quality Mangement Systems
C & A
OekoTex standard 100
GOTS Global Organic Textile Standard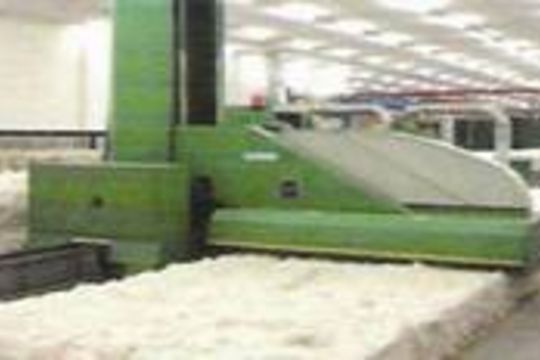 Usterized member contact
Chenab Textile Mills
Kathua (J&K) 184102
India