Eveready Spining Mills (P) Ltd
The first unit of Eveready group of spinning mills, which now has six units, was established in 1988 with 3000 spindles. The current capacity includes 2,29,920 ring spinning spindles, 3020 rotors in Open end spinning, 2784 drums in Vortex spinning and 73 high speed knitting machines with total production of about 200 tons per day. The group has one processing unit with a capacity of 30 tons per day. The units are located in Dindigul District, Tamilnadu, India.
The group manufactures high quality cotton yarn, blended yarn, melange (color melange also) yarn, core spun yarn, slub yarn, fancy yarn, man-made fiber yarn for knitting, weaving applications in the count range of Ne 8s to 60s.
The group has two full-fledged quality assurance labs and each of them is equipped with Uster AFIS Pro 2, Uster Tester 5/Uster Tester 6, Uster Tensojet 4, Uster HVI Spectrum/Uster HVI 700, Uster Classimat Quantum/Uster Classimat 5 in addition to other testing equipments.
The group uses most automated, state of the art machineries like Uster Jossi, Rieter Uniblend, Uster Quantum 4.0 yarn clearers with PP option and has latest models of machines from Rieter, Trutzschler, LMW, Murata, Saurer etc. Online monitoring systems like Ultimo, Rieter Essential, Trutzschler T-Data, Murata Visual Manager3, Murata V-Labo, Uster Quality Expert are installed to have real time data for quick action in case of deviations. ISO 9001, GOTS, OCS, GRS, OEKO – TEX, Usterized are the certifications held by the group, which is also member of BCI, CmiA.
CMD (Micro Modal), CO, CV, EL, PES and their blends
Air-jet yarn, Compact yarn, Core yarn, Fancy yarn, Melange yarn, Ring yarn, Siro yarn
Carded, combed and dyed
Total production of about 200 tons/day. The group has one processing unit with a capacity of 30 tons/day
Oekotex 100, ISO 9001, GOTS, OCS, GRS and member of BCI, CmiA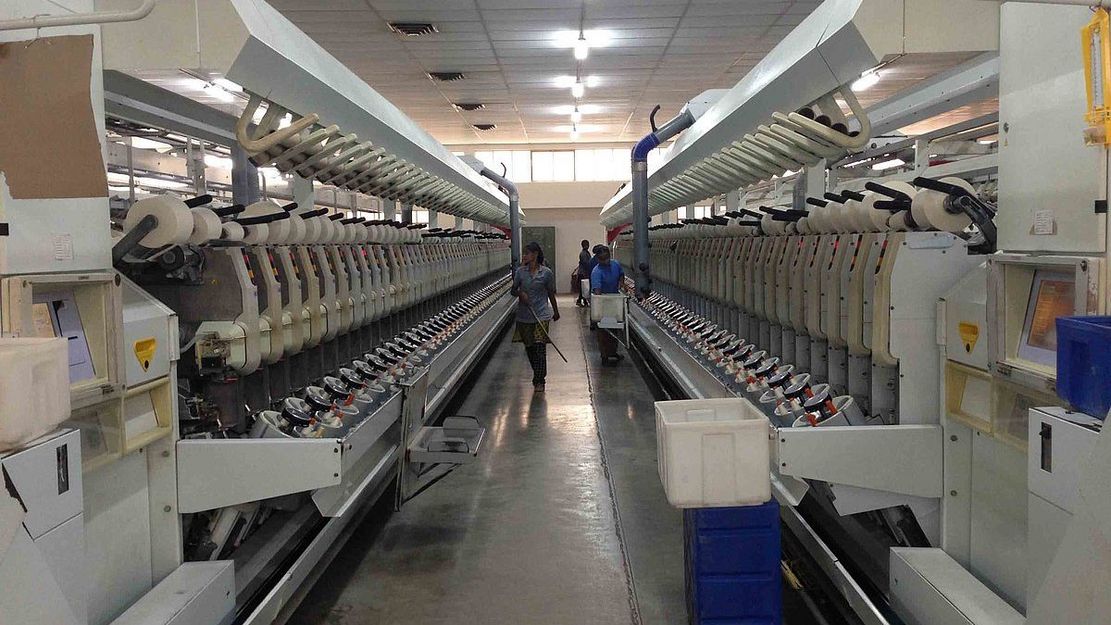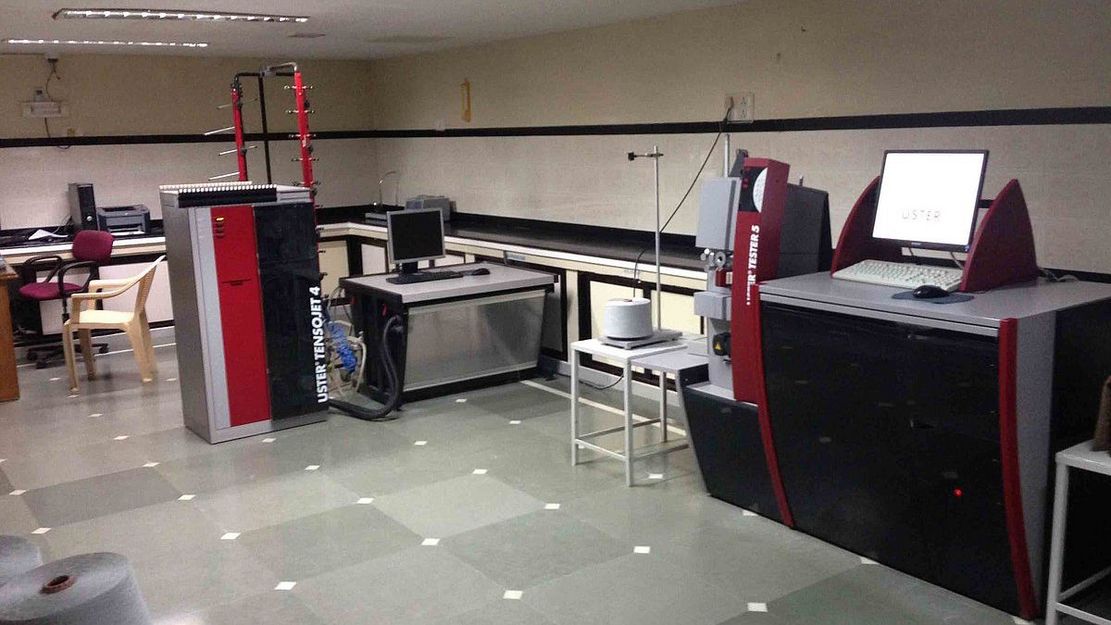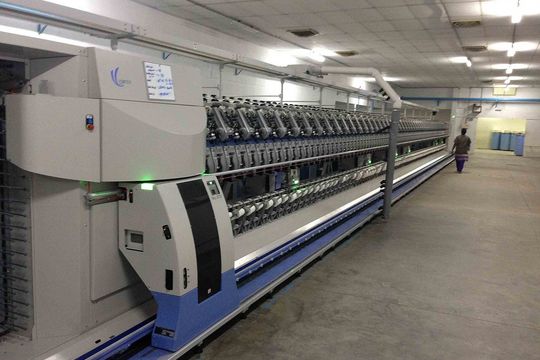 Usterized member contact
NH-7, Nagampatti
Vedasandur - 624 710
Dindigul District
Tamilnadu
India