Jihua 3542 Textile Co. Ltd.
Jihua 3542 Textile Co. Ltd is located in Xiangyang, Hubei province, China. It was established in 1987, and in 2006, the corporation was transformed into a solely state-owned company. Now it belongs to the Jihua Group Corp. Ltd. which is subordinate to the Xingxing Cathay International Group.
Jihua 3542 Textile Co. Ltd. is a large enterprise which integrates the production and management of spinning, weaving and home textiles products. Its main business includes research and development, production and marketing of all kinds of yarn, grey cloth and home textile products made of 100% cotton as well as blended fiber. Jihua 3542 Textile Co. Ltd. covers an area of 344,200 square meters.
The company owns the National Identification Enterprise Technology Center and Hubei Provincial Engineering Technology Research Center, Provincial Industrial Design Center as well as National Postdoctoral Workstation. The mill is a national 'high-tech enterprise'. It is in the top 20 league of Chinese cotton textile industry competitiveness enterprises.
For the past few years, the corporation invested in advanced production equipment from international suppliers including
- Crosrol blowing-carding machines
- Rieter autolevelling drawing frames
- Schlafhorst systems
- Savio autoconers through mechanical twisting
- SSM high-speed precision assembly winder
- Saurer double-twisting machine
- Benninger high-speed warping machines
- Tsudakoma sizing machines and air-jet looms
- Stäubli automatic drawing-in machines
- Eton automatic hanging sewing production line
and other worldwide top-ranking textile equipment.
The company's research & development focus on the production of
- high count yarn made of functional fiber
- top grade home textiles fabric made of high count yarn with high density
- high-grade home textiles
Combed yarn covers more than 90% of the yarn products, all kinds of functional fiber yarn accounts for more than 50% of yarn varieties.
The greige fabric is mainly based on
- high count and high density fabric
- functional fiber top grade home textiles fabric
Home textile products are mainly ecological high-end bedding sets.
Based on timely product delivery and top quality, the sales network covers domestic as well as overseas markets mainly the United States, Europe and the Middle East.
In recent years, the company has followed the strategic guideline 'walk the road of high-quality goods and strive to be a globally recognized brand', they have implemented brand strategy and taken product quality as the main focus. With a perfect quality assurance system and a dedicated brand strategy, the company created six series brand products. The company's 'FULONG' brand for high count and high density pure cotton greige fabrics were awarded "China Top Brand" in 2006. The 'FULONG' brand for combed yarn was awarded "China Top Brand" in 2007.
In the past few years, the company passed the ISO9001, ISO14000 and ISO18000 quality, environment and occupational safety and health system certification. The main quality indexes of yarn have reached USTER® STATISTICS 5% level. The greige fabric quality fully meets customers' requirements
Compact yarn, Ring yarn, Rotor yarn
Carded and combed
40,000 tons yarn, 90 million meters fabrics, 2 million bedding sets per year
ISO 9001 Quality Mangement Systems
ISO 14001 Environment Mangement Systems
ISO 18000 Health and Safety Standard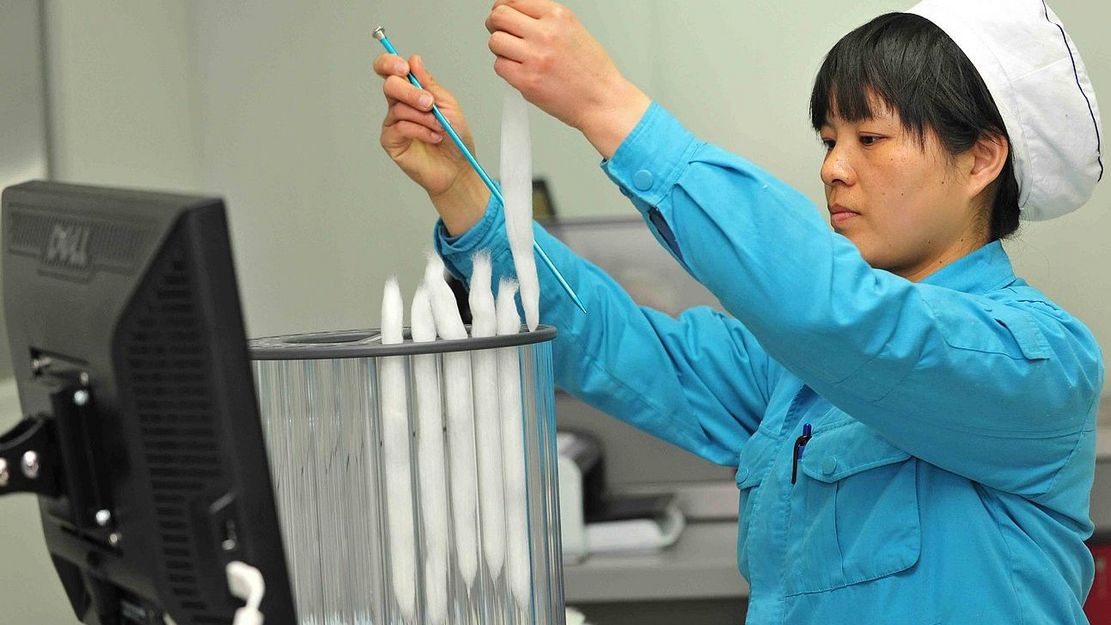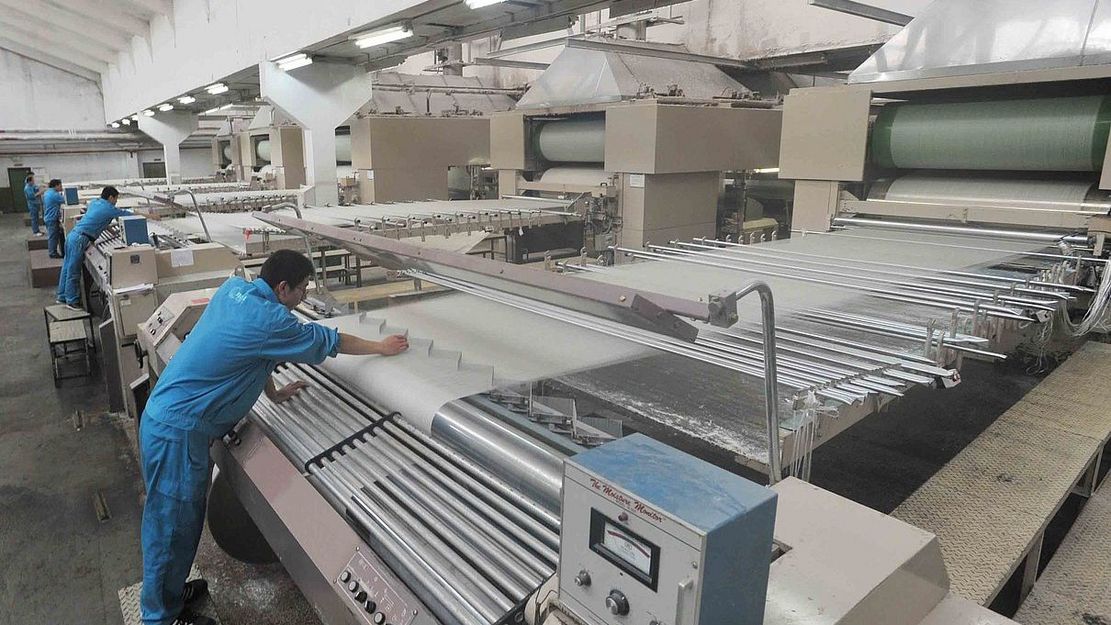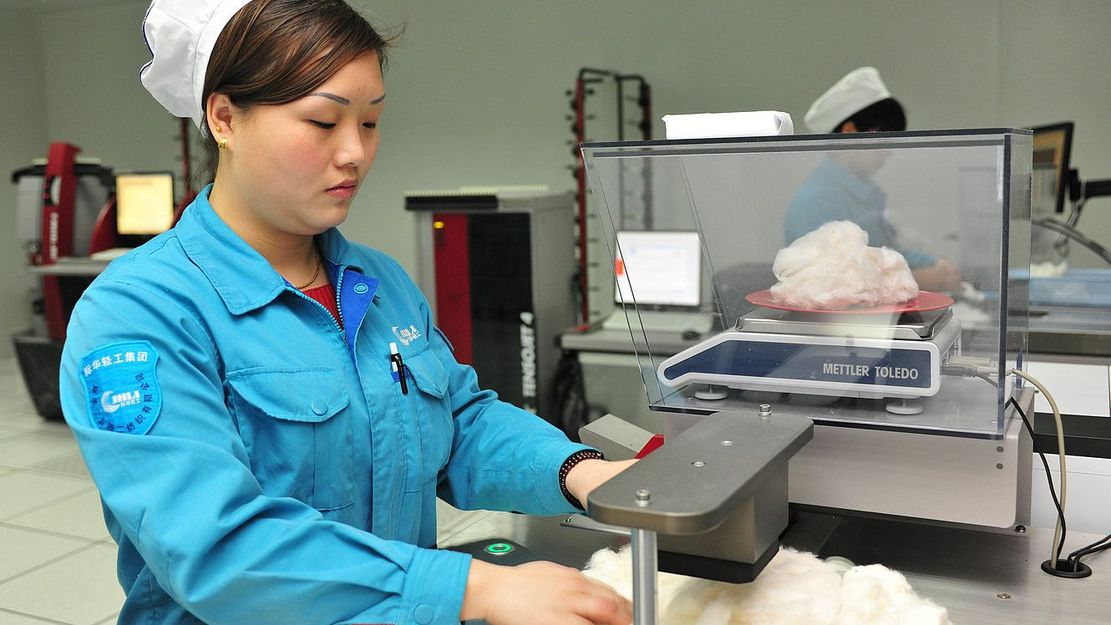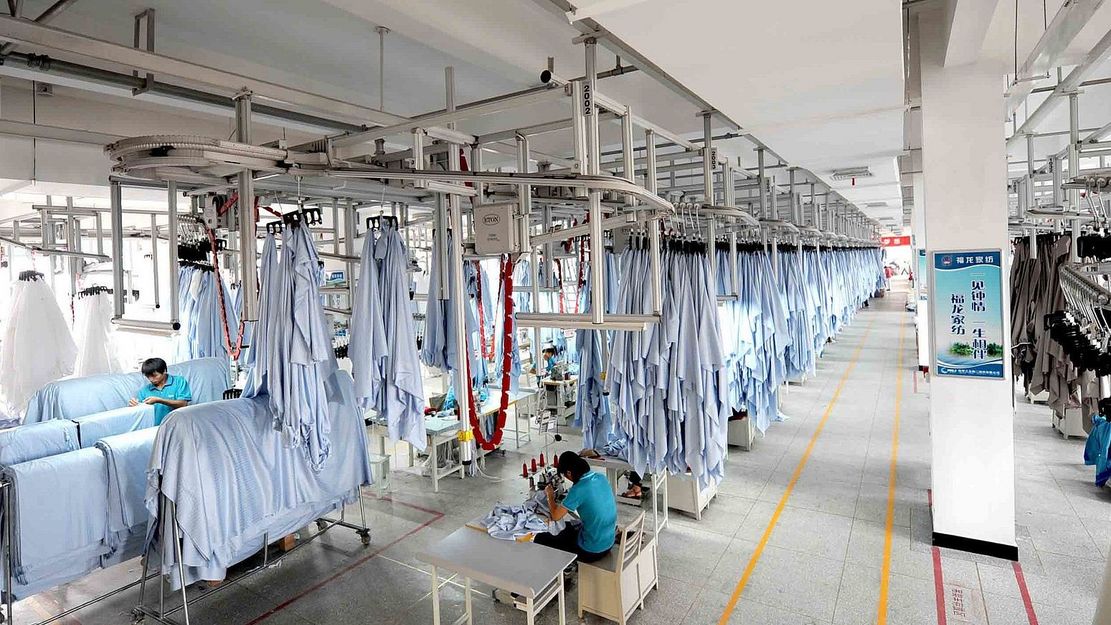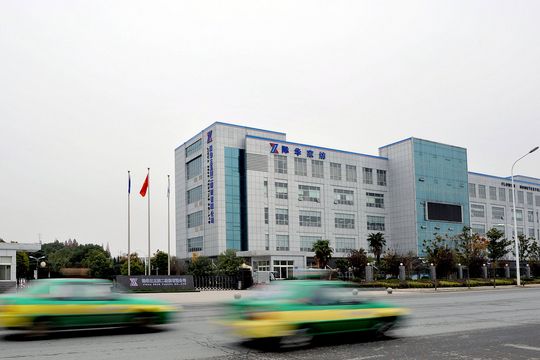 Usterized member contact
No. 1, Yunxing Road
Xiangyang
Hubei Province
China