Kikani Exports Private Limited
Kikani Exports is the largest cotton yarn suppliers in India catering for the needs of various customers across the world. In 2015 a spinning mill was established in Simej, Dholka. District Ahmedabad in Gujarat, India, with a capacity of 30,000 spindles.
Kikani Exports have Trützschler Blowroom & Cards, Rieter Drawframes & Combers & Ringframes, LMW Speedframes, Murata Qpro and USTER® Yarn Clearers and USTER® QUANTUM EXPERT apart from a complete USTER® Lab and USTER® JOSSI VISION SHIELD and and USTER® MAGIC EYE systems for sorting contamination in the blowroom. Kikani Exports Private Limited have SSM winders and Volkmann TFOs.
Presently, their export to domestic ratio comes to about 95:05 and knitting to weaving end-use is about 50:50. The annual yarn production is 6,000 MT.
Ring Compact & Twisted yarns
OEKO Tex Standard 100 BCI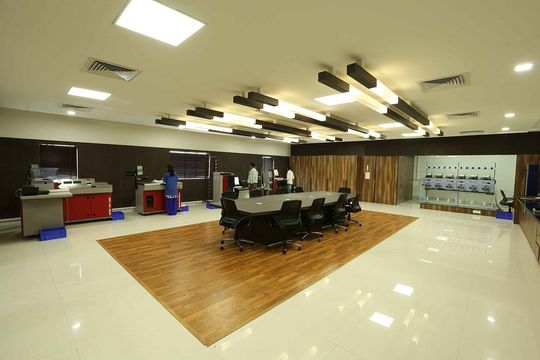 Usterized member contact
Survey No.773:774/P, Simej-Rupgadh Road, Village Simej Dholka
Ahmedabad, Gujarat
India