Ningxia Ruyi Technology & Fashion Industry Co., Ltd.
Ningxia Ruyi Technology and Fashion Industry CO., LTD was founded in August 2013. It is a wholly owned subsidiary of Shangdong Ruyi Group. Ningxia Ruyi located in Helan town, Yinchuan city. The total area of the first investment is 335 acres, the registered money is RMB 2,668 billion. The first investment included a high-grade spinning combed yarn project, high-grade semi-worsted yarn project, high-grade woven shirt fabric project with an annual output of 100 million meters. Total investment is more than RMB 7 billion.
Ningxia Ruyi Technology and Fashion Industry CO., LTD has been honored as China Yinchuan Ruyi digitized and intelligentized spinning technology demonstration base by CNTAC. It was also honored by the national textile industry transfer contribution award, Ningxia innovation demonstration enterprise, the most influential industry brand enterprise, and so on.
The production line of Ningxia Ruyi is in an all-digital technology and equipped by intelligent spinning machines which achieves the international advanced level, including chute card, automatic combing lap conveying, roving – RSF link machine, automatic packaging and an on-line process quality measurement system. At the same time, the production of high quality products is guaranteed by the international advanced testing equipment and expert system.
At present, Ningxia Ruyi mainly produces compact yarn, Siro compact cotton yarn, Siro compact viscose blending yarn, bamboo fiber yarn, core yarn and ply yarn. The yarn count range is Ne40 - 120. Ningxia Ruyi also produces Ne 10-82 OE yarn. The product is exported to high-end customers in Italy, Japan, Korea, and the top level color weaving Chinese mills, etc. Currently, Ningxia Ruyi is continuously investing in digital & intelligent dyeing machines, weaving machines and finishing machines. Ningxia Ruyi plans to establish a new modern textile industry demonstration base system including spinning, color weaving, clothing, home textiles, ornament, logistics.
Cotton, PES, Viscose, Model, Tencel, and their blendings
Ring spun, compact, siro, core yarn and slub yarn
Carded and combed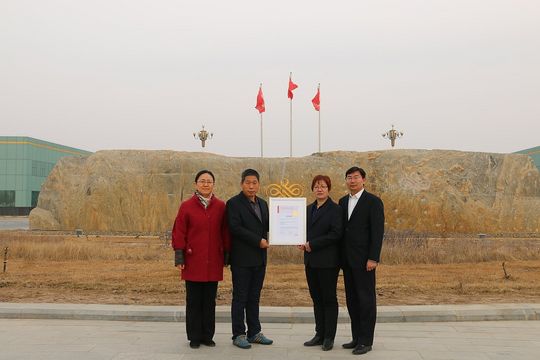 Usterized member contact
No 1. Ruyi Road
Ecological Textile Park
Helan Town
Yinchuan City, Ningxia Province
China